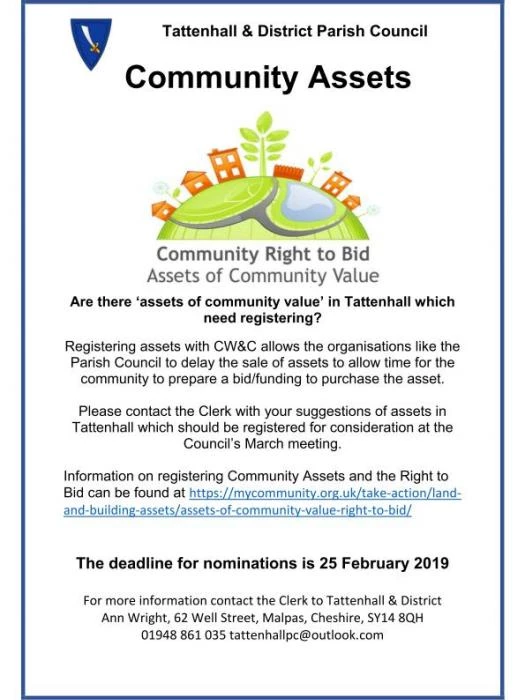 It might be that there are 'Assets of Community Value' within our village that should be recorded and registered with CWaC.
In so doing, it allows organisations, our Parish Council included, to delay the sale of an asset and to prepare
a possible bid/funding to purchase the asset.
We ask, therefore, whether there are any 'Community Assets' that you would wish us to consider for registration?
Full details can be found by CLICKING HERE.
We will consider suggestions at our March Parish Council Meeting which is scheduled to take place on Monday 4 March at 7.30 in the Barbour Institute.
The deadline for submission of suggestions is 25 February – see poster to the right.
We look forward to hearing from you.