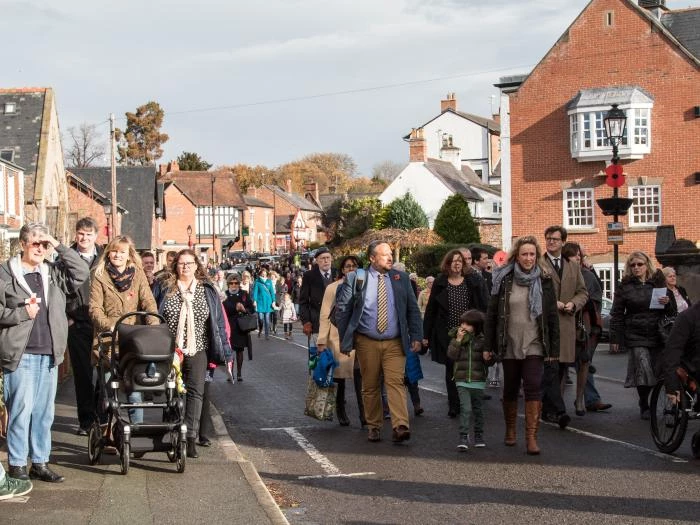 Many of you will recall the success of the Armistice Events last November and your requests that Tattenhall Local History create some sort of book to include the Posters from the Exhibition, which was entitled 'A Community United by War' CLICK HERE.
You may also have heard that we have obtained funding from SPAR Tattenhall, Tattenhall & District Parish Council, Gifford Lea and the Tattenhall Business Alliance to complete the task.
With the 75th Anniversary of the D-Day Landings and the 80th Anniversary of the start of WWII in mind, we are also keen to include any further information which has come to light – and surprise, surprise, come to light it has!
This is a final plea, therefore, before we begin the creation of the final copy.
If anyone has any further, new information, photographs and/or artefacts that might be considered for inclusion, then please forward it to either:
We are particularly keen 'to plug' any known gaps from our War Memorial research; the focus of remembrance within our village.
J Tydd is remembered on Tattenhall War Memorial in relation to WWII – we have a small amount of information – does anyone have more?
We have been told that a George Roberts lived in the Boys' Home and we are certainly clear that he lived with Dr and Mrs Dwyer (possibly upon the closure of the Home). Pte George Roberts died in an accident in Kent in 1944 – does anyone know anything about this?
JF Wilson (WWII) might possibly be Fred Wilson who lived in the tin house by the station and who worked for the builder in the village. Does anyone know if this is correct and do you further information about him?
Does anyone have any details about Ernest Walter Mitchell who died in 1943?
Further plaques were added to our War Memorial in 2005 but does anyone know who initiated these and does anyone have information. Similarly, there are 2 official Commonwealth War Graves relating to WWII in the Churchyard – does anyone have further details?
We look forward to hearing from you.