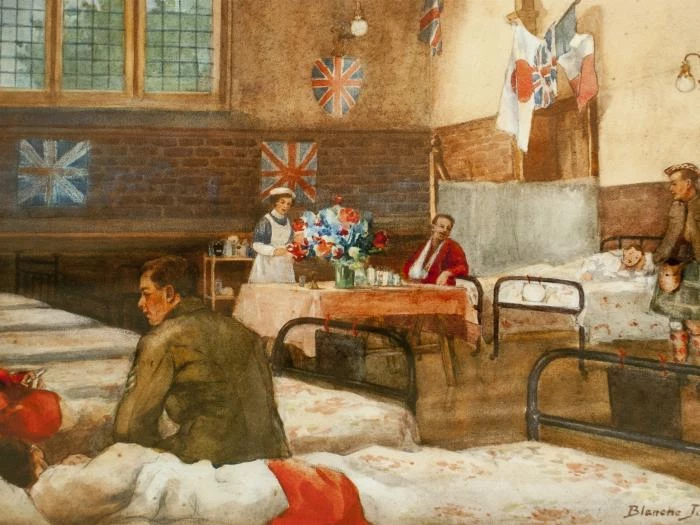 Thank you to everyone for your very kind comments in relation to the Exhibition Posters entitled 'A Community United By War' and to those of you who have already walked the Heritage Trail as well as those of you who have read the Interpretation Panel, now located opposite our War Memorial.
It has been very rewarding to hear such positive comments and to know that you have learned so much more about the local history of Tattenhall (and Burwardsley)!
It was regrettable that the Poster Exhibition had to be dismantled so quickly but you will appreciate that other users are booked into the Hall of the Barbour Institute. Our apologies if you had a visit planned for today.
In response to your many queries regarding 'And What Next?', Yvonne Keeping and I are about to decide whether to seek funding for the inclusion of these posters (and others) in book format and to co-incide with the centenary anniversary of 'The Peace'; the first of the Peace Treaties being signed in June 1919.
We feel that this would usefully draw a line under our entire commemorations.
Some of you will recall that we held two very successful Nostalgic Burwardsley Photographic Exhibitions at the Successfactory previously (to raise money for the newly installed Roll of Honour). We have, therefore, amassed huge numbers of posters of the hamlet of Burwardsley which are in exactly the same format.
We will naturally archive some of the material to the Tattenhall Local History Website.
Keep watching this space, and we will continue to update you on our future projects.
Many thanks for your enthusiasm and very kind words of appreciation.
Tattenhall Local History (www.tattenhallhistory.co.uk)
Don't forget to pop into the Church of St John the Divine and look at the new Roll of Honour.
Terri Hull and Yvonne Keeping