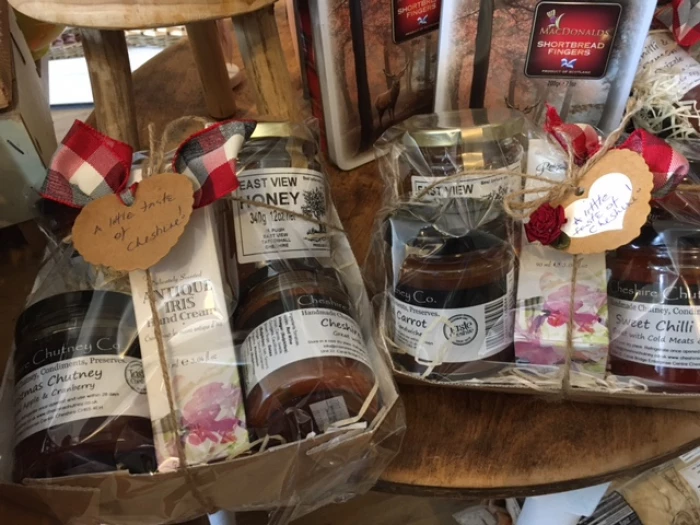 Local businesses are rising to the challenge of the latest lockdown, and everyone in the village will have received the flyer listing important telephone numbers and businesses which are there to support each and every one of us in the coming days.
If for some reason the flyer didn't land in your hall then CLICK HERE to read our previous article.
Something that this member of the Webteam stumbled on and which is extremely thoughtful, relates to posting Christmas treats to those near and/or far – 'A Little Taste of Cheshire'.
Sheryl Baguley, the proprietor and 'person' ('mistress' is probably no longer politically correct) in charge of the Burwardsley Post Office, is mindful that Christmas may well be different for many residents in our district.
With this in mind, Sheryl has created some delightful 'little' hampers which weigh under 2 kilos and which can be posted for as little as £3.10 – very cost-efficient.
That which I spotted, was brimming with Tattenhall local 'East View' honey, mouthwatering local chutneys and relishes, Balsamic drizzles and delicious chocolates, whilst larger hampers included local farm pressed apple juices too.
If you want to get ahead, then give some thought to how cost-efficient it is to post one of these little Cheshire hampers to friends and relatives or just to deposit at the door of someone special.
If you need more information and or wish to order, then give Sheryl a ring on 01829 770359.