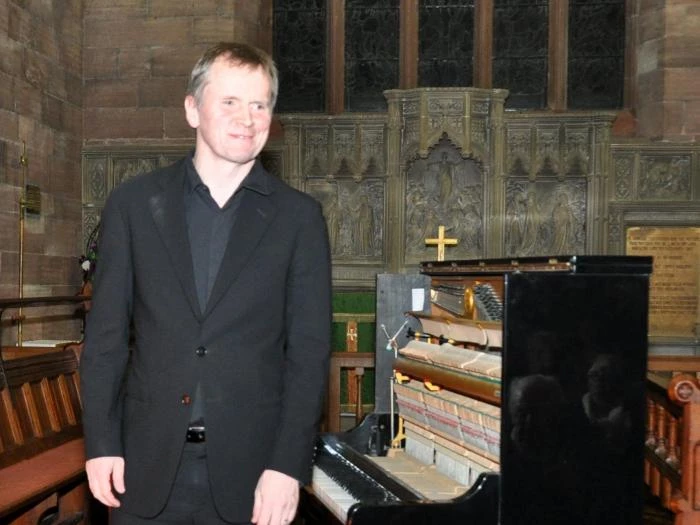 World famous pianist Steven Osborne provided an evening of musical brilliance at St Alban's Church, Tattenhall, on a cold and snowy evening on Sunday 11 February.
The first half consisted of Beethoven's late piano sonatas op. 110 and op.111. In the second half Steven performed Debussy's Images Book 2 and Prokofiev's Piano Sonata no.8, along with the last movement of Ravel's Miroirs as an encore.
The audience was enthralled by Steven's total mastery of the pieces and ability to produce such a wonderful sound and range of emotions from the modest TMS upright piano! 7
Midway during the first half Steven decided to deconstruct the piano casing in order to enhance the quality of the sound even further, and throughout the concert he provided very full and interesting explanations of the composers and the pieces that he was playing. It was a truly remarkable evening for everyone who attended.
Our final concert of the 2017/18 season will be at 6.30pm on Sunday 11 March in St Alban's Church, Tattenhall, when we welcome the return of the Zelkova Quartet who will perform string works by Haydn, Janacek and Beethoven.
Tickets £8 for TMS members, £10 for non-members.