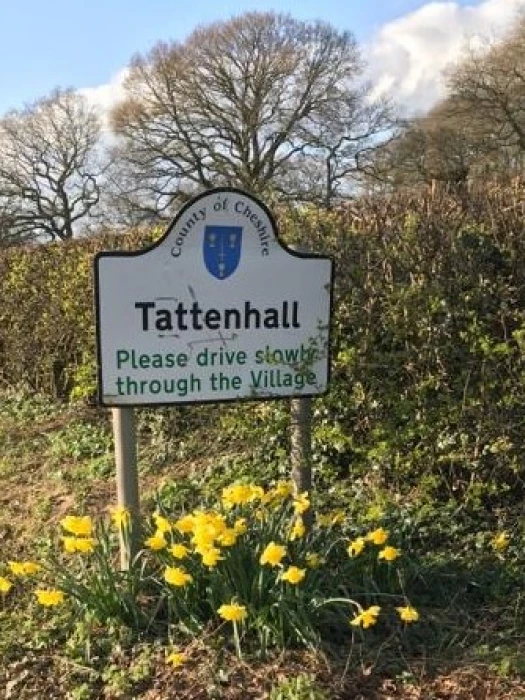 Derivation of our Village Name
The surname of TATNALL was a locational name 'of Tattenhall' a parish in County Chester. Local names usually denoted where a man held his land and indicated where he actually lived.
Early records of the name mention Thomas Tatnall of County Chester, documented in the year 1459.
Robert Tatnall of Saighton, was listed in the Wills at Chester in 1612. John Tattnall and Abigail Kent, were married at St. George's, Hanover Square, London in the year 1748.
Almost every city, town or village extant in the Middle Ages has served to name one or more families. While a man lived in a town or village he would not be known by its name, as that would be no means of identification – all in the village would be so named. But when a man left his birthplace or village where he had been known and went elsewhere, people would likely refer to him by the name of his former residence or by the name of the land which he owned. Some had the name of a manor or village because they were lords of that place and owned it, but the majority descend from vassals of freeman who once had lived there.
During the Middle Ages, when people were unable to read or write, signs were needed for all visual identification. For several centuries city streets in Britain were filled with signs of all kinds, public houses, tradesmen and even private householders found them necessary. This was an age when there were no numbered houses, and an address was a descriptive phrase that made use of a convenient landmark.
At this time, coats of arms came into being, for the practical reason that men went into battle heavily armed and were difficult to recognise. It became the custom for them to adorn their helmets with distinctive crests, and to paint their shields with animals and the like. Coats of arms accompanied the development of surnames, becoming hereditary in the same way. The associated arms are recorded in Sir Bernard Burkes General Armory. Ulster King of Arms in 1884.