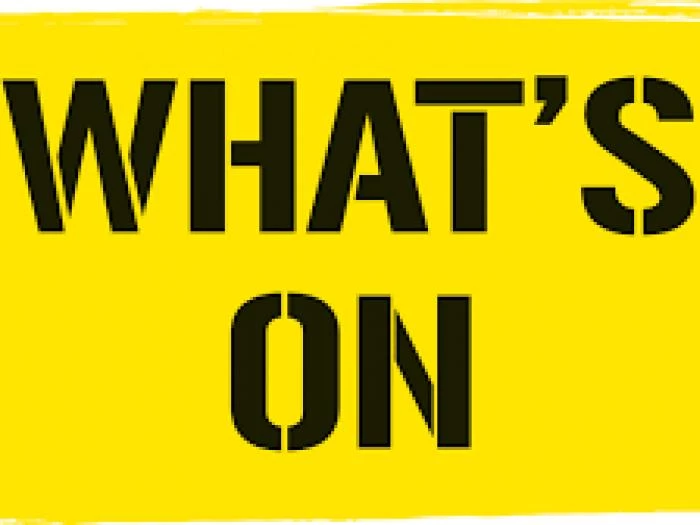 As we often do when we have a busy few days, we have put together a list of activities in the village over the next couple of days.
Don't forget It's tapas time again... Every Thursday and Friday @alisons Country kitchen. Call 01829 771330 to book, walk ins welcome.
Activities right across the weekend at Ditzy Rose Makery CLICK HERE For details.
Village Market on Friday morning 09.30-11.00 at the Barbour.
Loss Cafe on Friday morning 10.00-12.00 CLICK HERE for details.
Tennis Club Family Fun Night on Friday at the Flacca, schedule starts at 4.30pm so get there early. CLICK HERE for details.
Tattenhall Bridge Club meet on Friday at 7pm, see calendar for details.
The Studio have a number of activities, Ying & Yang Yoga see calendar, Sound Therapy on Saturday and Kundalina Yoga workshop on Sunday CLICK HERE for details.
Table Top sale at the Barbour on Saturday from 10.00-12.00 CLICK HERE for details.
The Ice Cream Farm are hosting Buzz and Woody on Saturday 12.00-4.00 CLICK HERE for details.
Huxley and Hargrave Village Fete is on Saturday starting with the Rose Queen Procession at 1.15pm. CLICK HERE for details.
Social Bowling is on every Saturday at 2.00pm, see calendar for details.
Don't forget the Squirrel Trail is still open, perfect for the warm weather, CLICK HERE for details.
Nia for the Knackered is on Monday at 10am, see calendar for details. A favourite of this Editor, great fun!
Silver Singers is on Monday at 3pm at the Barbour CLICK HERE for details.
Parish Council Meeting is on Monday at the Barbour CLICK HERE for details.
After a few wet weeks, it looks like summer has finally arrived so #shoplocal for your barbecue needs at Gerry's Butchers shop and the Spar Tattenhall and don't forget the local watering spots and eateries, The Letters Inn, The Sportsmans Arms, Tattenhall Spice, Alison's Country Kitchen and Allium all on our amazing High Street.
Joyce Heward, a recent visitor to Tattenhall wrote in to the editor "I had reason to visit Tattenhall yesterday, and, having never been before, I just wanted to say that the village is a credit to you all. What a beautiful place to live! Your new children's playground on the green is the best I've ever come across, and I loved the churchyard at St Alban's; how peaceful and tranquil with the bird song and wild grasses.
Well done to you all."
How right she is, enjoy the sun this weekend but, more importantly, enjoy all that Tattenhall has to offer!