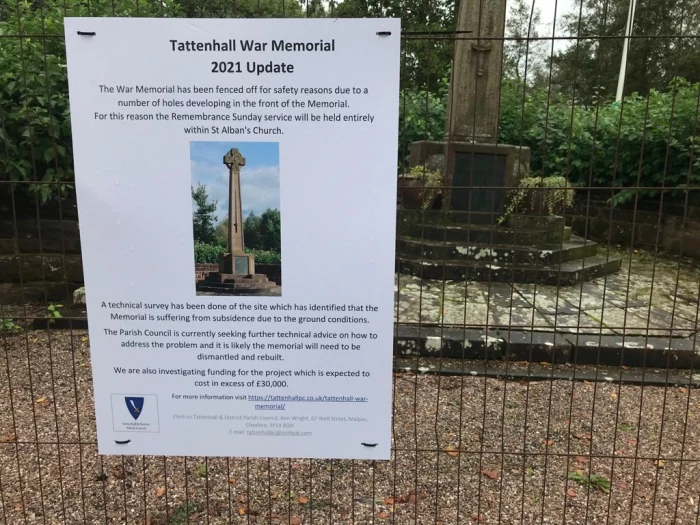 Many of you will have seen the fenced off War Memorial and might be considering what is happening at the site and how this might impact on Remembrance Services next month.
As already posted, the Remembrance Service will be held in St Alban's Church on Sunday 14 November at 10.00am. Refreshments will be available in the Church following the service.
The Parish Council has recently attached this sign to the fencing adjacent to the War Memorial which advises of the condition and the funding implications (click on image to enlarge).
With Remembrance Services less than 4 weeks away, do take a look at the Tattenhall Local History Website for information relating to those local men and women that served (both overseas and at home) and in whatever capacity CLICK HERE.