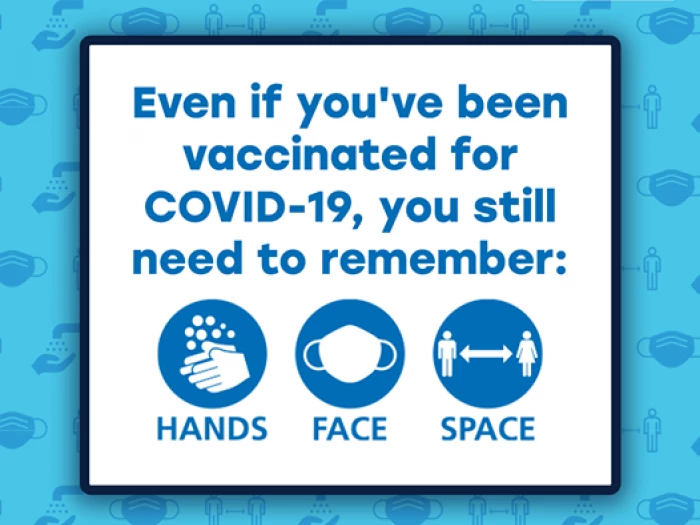 Our Village Surgeries Practice continues to push ahead with the vaccine roll out at Cheshire View.
Thank you to the community in keeping everyone in the loop, particularly with the icy conditions of late, the flooding, the road closures and because some of you don't have social media updates.
Please allow extra journey time in travelling to Cheshire View in Christleton because of ice – particularly in the shadows on country lanes.
However, we urge you not to put yourself in any danger trying to attend your appointment.
In the meantime, we would like to remind you that just because you have had your first vaccine, you still need to:
follow the lockdown guidance and remember
HANDS, FACE, SPACE
Stay safe everyone – you will be hearing from us soon (in line with the government roll-out criteria).