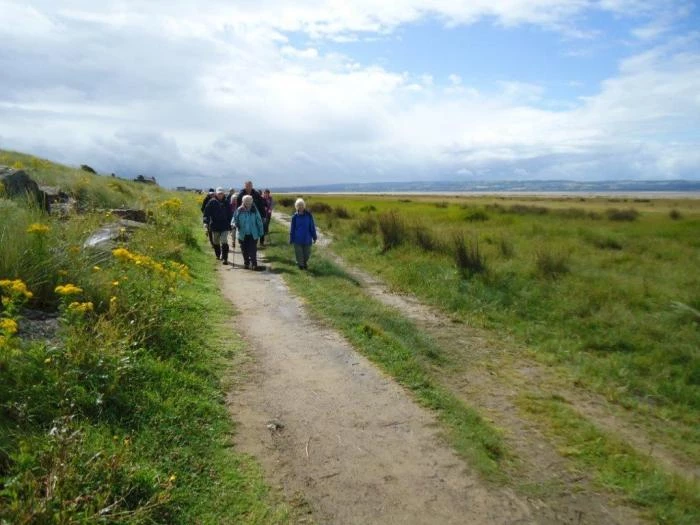 Below are the details of our next short walk, being led by Carolyn
Date: Thursday 11th October.
Time: carpark behind Alison's Cafe at 9.15am or Chirk Castle car park at 10am.
Details: The walk is 3-4 miles long starting from Chirk Castle car park, LL14 5AF.
From Tattenhall join the A41 and head south and at the Broxton roundabout turn right onto the A534 to Wrexham. At the first roundabout take the 3rd exit (A534 dual carriageway) at the 2nd roundabout take the 2nd exit onto the A5156, straight over the 3rd roundabout and at the 4th roundabout follow the lane for Oswestry and join the A483.
There is no sign on the slip road but there is a 50mph speed limit on the next section of the Wrexham by-pass. Continue until you meet the A5, turn right at the roundabout. At the next roundabout ignore the signs for Chirk & Castle and take the 2nd exit continuing on the A5. Take the second left (brown sign for Chirk Marina). At the end junction cross the road straight across into Chirk Castle estate and park in the main Castle carpark, which is free.
The walk has one steep downward slope, a long steady slope up with views of the Clywedog valley and the Cheshire plain. The last section is slightly undulating and could be omitted if time runs out.
There was one stile, several kissing gates. There were cattle in a couple of fields (who ignored us) and a sign stating there was a bull in the second field, but there was no sign of him. Some sheep too.
Afterwards we plan to stop for refreshments at Bellis's cafe in Holt.
Please let me know if you can come, and where you will meet.
Thanks Jill
Image of previous walk provided by Jill