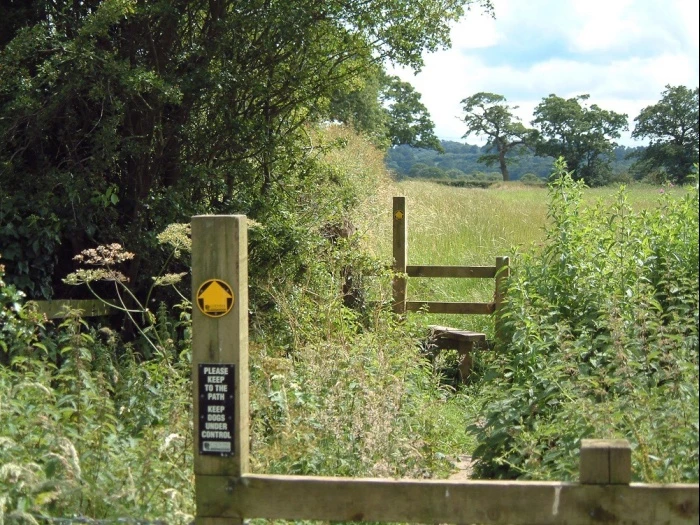 Our next walk is being led by David and Lynda Bish.
This is a 6 mile walk. It is about a 40 minute drive via the A55 and A5151to Dyserth, the car park mentioned in the book (turn right at the traffic lights in Dyserth) is quite small and when we tried the route,
we managed to park in a layby opposite. I suggest that we meet at the Waterfall car park wherever you park. There are free loos there, but entrance to the picnic area and Falls is 50p. There are also other car parks within the town.
The first part is quite steep with a number of steps, but there are fantastic views from Graig Fawr over Rhyl, Prestatyn and towards Snowdon on a clear day. There are styles in the second half and we walked through one field of cows and very young calves. We didn't manage to finish
the walk, having to get home for the dog, but are happy that we know where to go. The cafe at the start is pretty pathetic, but we have found another in Dyserth near the finish which means folks taking drink and a snack with them. I would suggest meeting at Alison's at 0915, to start walking at Dyserth at 1000.
Please let Jill know if you can come, and where you will meet.