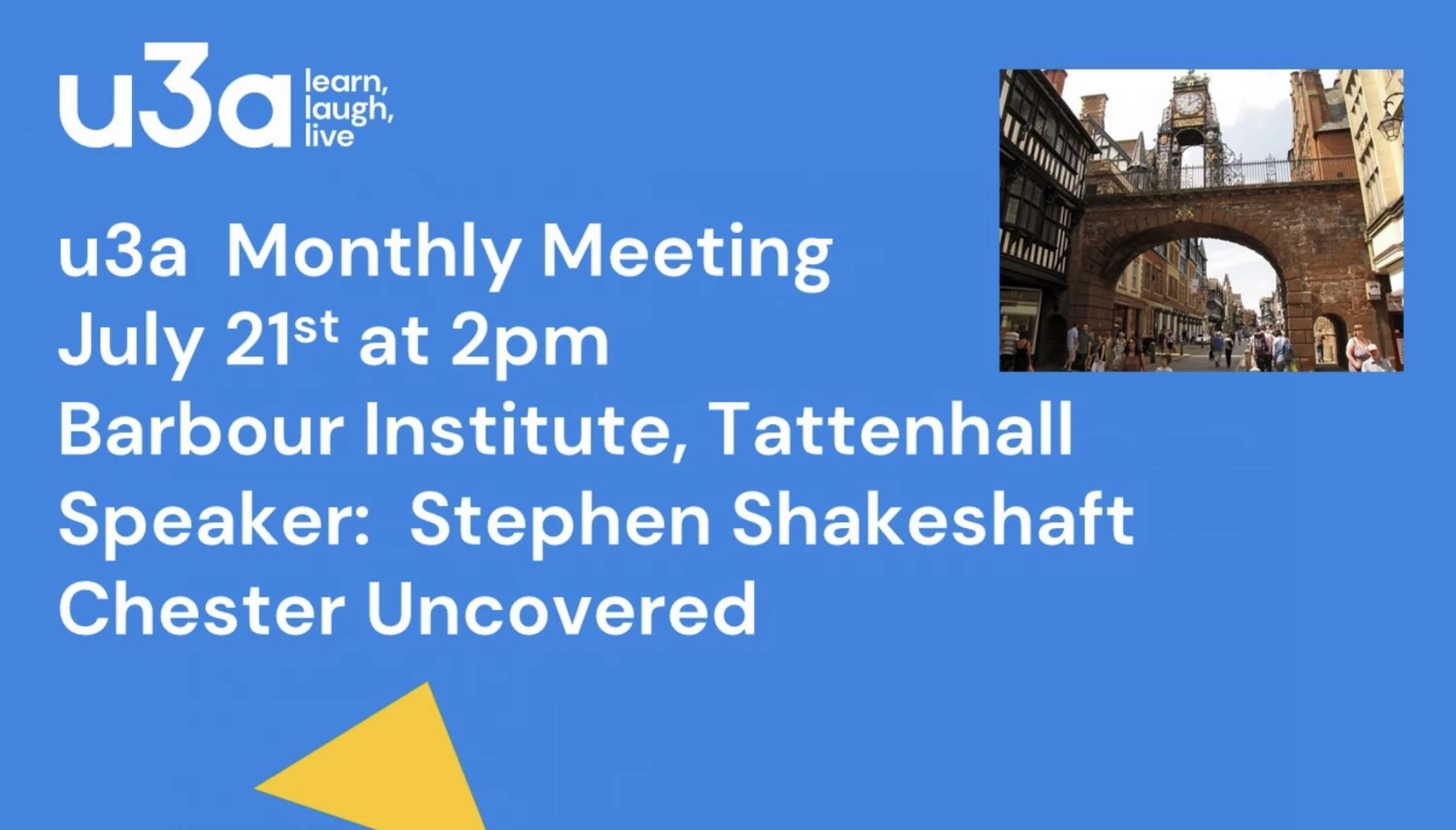 West Cheshire Rural u3a monthly meetings are held in the Barbour Institute, Tattenhall on the third Thursday of the month.
The meeting opens at 2pm with the speaker slot starting at 2.30 pm.
Our speaker on July 21st is Stephen Shakeshaft. Stephen is one of the registered Tour Guides of Chester and his talk is titled " Chester Uncovered ". Taking us on a virtual walking tour of the city, Stephen tells the stories behind some of Chester's landmarks and undercovers things that you probably will have never seen before.
For information about membership contact our membership secretary Dorothy Turpy via our website https://u3asites.org.uk/west-cheshire/contact https://u3asites.org.uk/west-cheshire/contact
WeLoveTattenhall