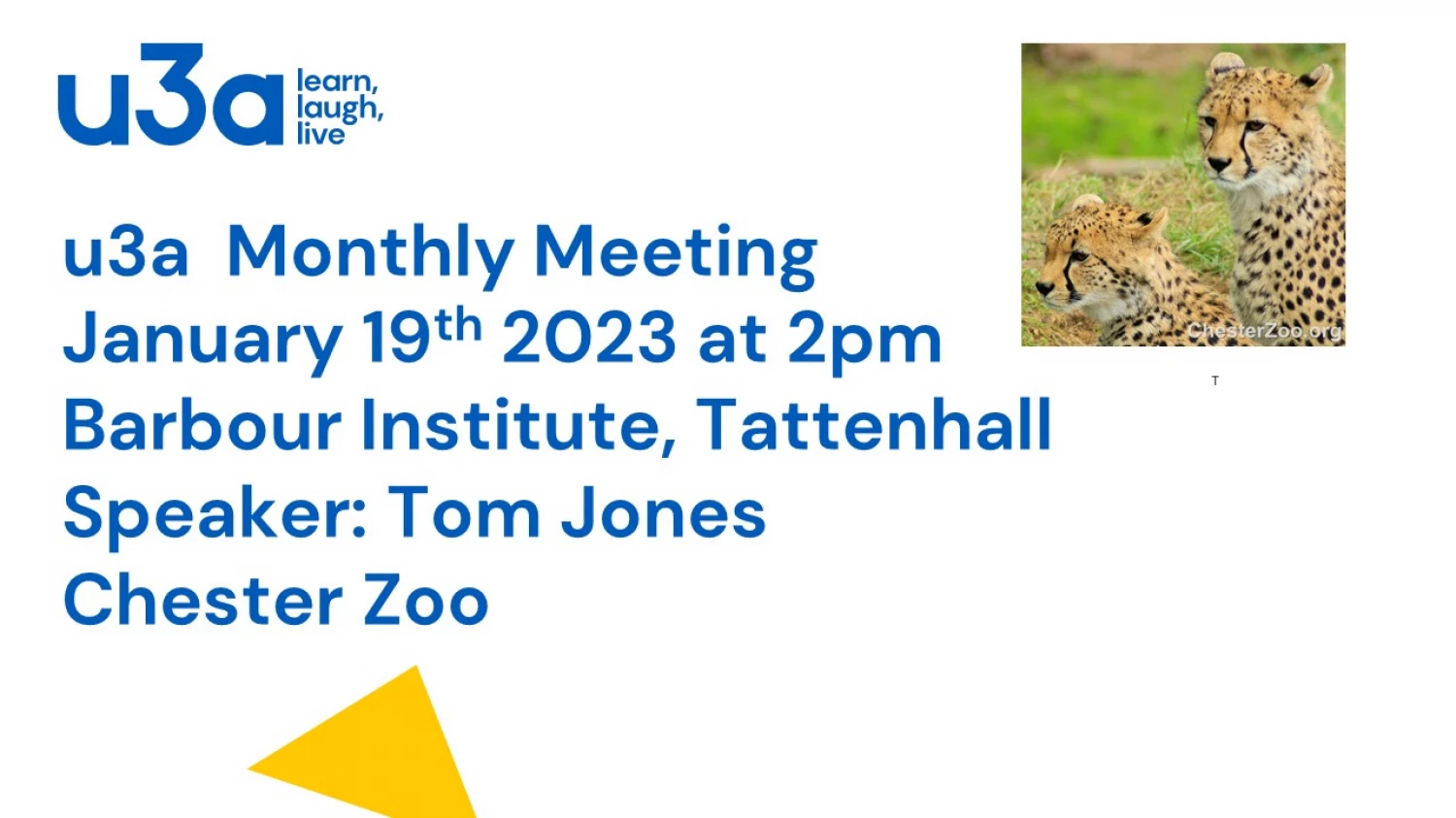 u3a Meeting January 19th 2023.
2023 starts off with a talk at our monthly meeting on January 19th by Tom Jones. Tom is a Chester Tour Guide and his talk is an insight into the background, purpose, and some of the inhabitants of Chester Zoo. Did you know that elephants walk on tiptoe?
The meeting starts at 2pm with the talk scheduled for 2.30pm.
WeLoveTattenhall