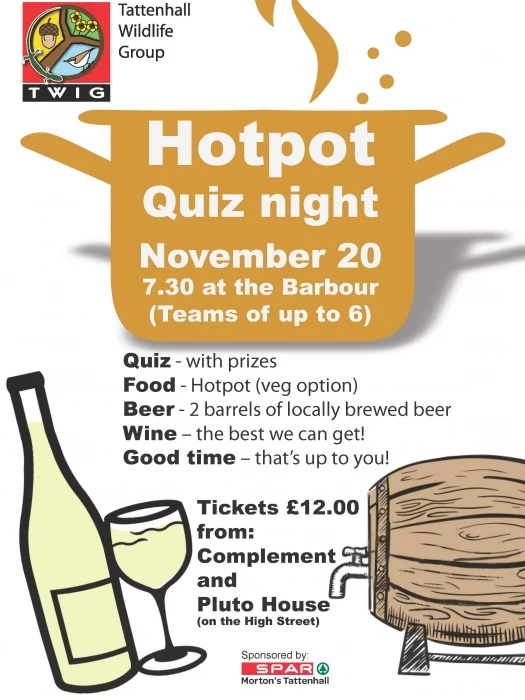 By popular demand, TWiG is holding its Annual Quiz at the Barbour Institute on Friday 20 November at 7.30pm.
We are very pleased to announce that 'Spar Morton's Tattenhall' are sponsoring this year's Annual Quiz.
Both Thom and Lesley Morton feel that their late Grandmother would have been delighted to have done this since the countryside and village environment were very close to her heart.
Tickets are £12 each, to include Alison's delicious Hotpot Supper (with a vegetarian option).
Teams are of no more than 6 team members.
So, get swotting – tickets are available from
* Pluto House
and
* Complement.
We look forward to seeing you.