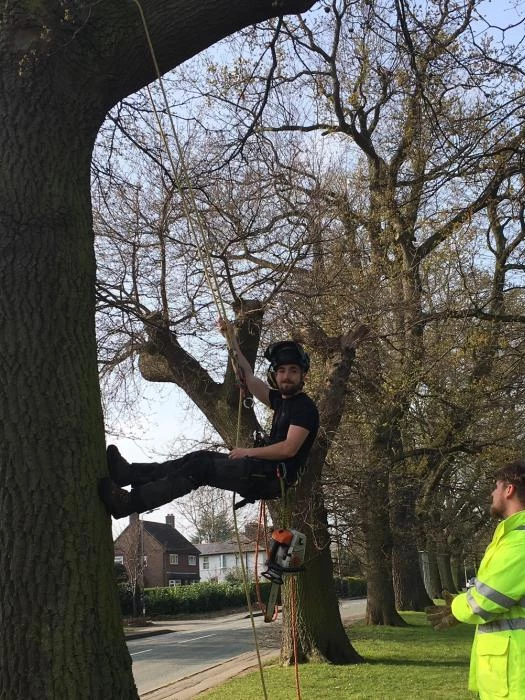 Arborists (tree surgeons) from the CWaC Team were out early this morning – and what a morning, the sun was shining and there was some real warmth in the air.
Some of you will have noticed the huge and overhanging Oak branches from trees which are adjacent to Tattenhall Road.
Having undertaken a survey earlier in the week, the Arborists set about making the area safe.
It was their intention to tackle a couple of trees – all in a morning's work!
We tend to take so much for granted within the village, but our image shows what goes on behind the scenes with our safety in mind.
Enjoy!