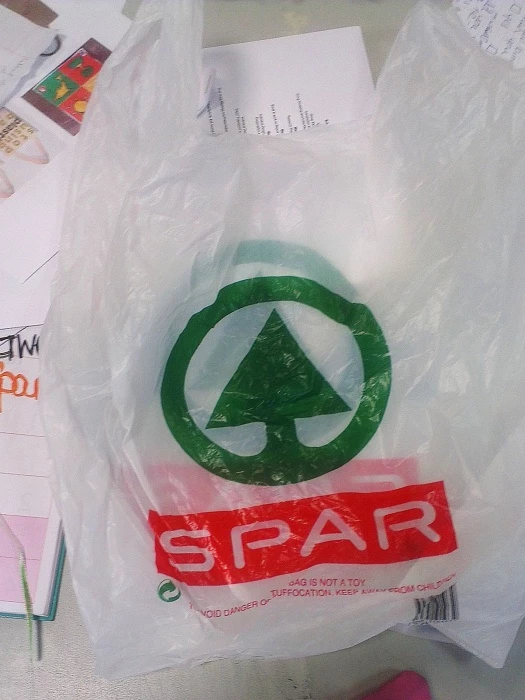 At Spar Tattenhall and in line with other retailers, we have decided to introduce a charge of 5p for single-use carrier bags from 1 June 2016.
Currently, we are issuing over 3000 bags every single week!
We are undertaking this on an entirely voluntary basis but in line with Defra's determination to reduce waste ( Department for Environment, Food and Agriculture). We are all mindful that plastic bags take longer to degrade within the environment, can damage wildlife, and are extremely visible when littered throughout our countryside.
Following Defra guidelines, therefore, once we have deducted reasonable costs, Spar Tattenhall intends to donate all the proceeds to good causes, particularly environmental causes.
We think this is an excellent way forward to help not only the global environment but to support local environmental causes too.
To engage with the community, therefore, we are placing a box within our store on the High Street and would ask you to nominate a local environmental organisation whom you think we should support. In helping us come to a collaborative decision, we ask you to drop your suggestion into the box by 31 May 2016 (an announcement will then follow – watch this space).
Many thanks – Thom Morton