We are sure you will have noticed the appearance of the road traffic signs in and around Tattenhall – we will be keeping you informed of the Tattenhall logistics of the event as soon as possible. Speculation is also rife regarding the,as yet undisclosed, Saturday night headliners – it's a mystery!
But with just 2 weeks to go till CarFest North 2016 – here at tattenhall.org we've got that 'Friday Feeling' so we thought we'd share a few things to get you in the mood too!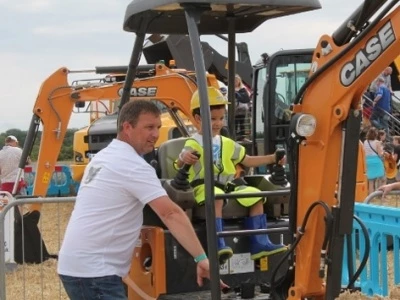 Say cheese! What a picture!
Take part in attempting a new world record for the world's largest selfie. Look out for the GIANT crane (from our friends at Hewden Events), in Mega Mega Land, on Sunday. Everyone....prunes (for that perfect pout!)
The DanceFest Takeover
Make your way to the BigTop to go dance crazy every afternoon! Catch a demo or a lesson from TV dance sensations Kevin, Jo and Karen Clifton, and Natalie Lowe; or try your hand at Belly Dancing, Cheerleading and much much more. It's the perfect place for festival goers of all generations!
The Great Festival Dash
At 10.10am on Saturday morning the whistle will blow to start our favourite fun run. They'll be awards for the best dressed and also those who've managed to fill their sponsorship forms with lots of pledges for pudsey. If you've entered, don't forget, all the sponsorship money that you've raised goes straight to BBC Children In Need! Click here to download your sponsorship form.
WIG SUNDAY- get your wig on!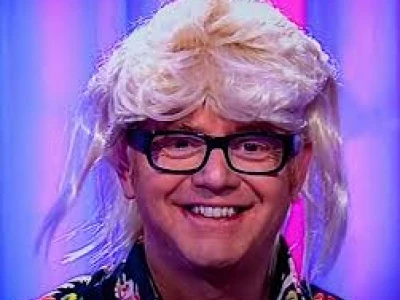 Time to dig out the fancy dress box (you know who you are!) and join the party. Spritz up your outfit with a jazzy wig and join in with Sunday's Wig theme! We'll be going for glitter, sparkles, neon, ginger and everything in between!
The Duck Race
We've gone quacking MAD – CarFest will host our very own duck race! You'll be able to sponsor your very own yellow duck, and then watch it compete on the water (just like the Olympics!). The race will take place on Sunday afternoon and the winning owner will win a top prize.