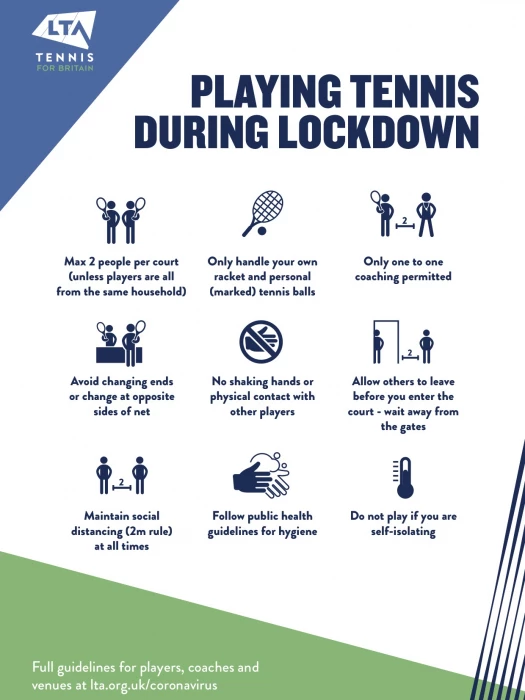 PLAYING TENNIS DURING LOCKDOWN – NEW RULES
Tattenhall Tennis Club is pleased to announce that following the Government's latest announcements on the adjustment of lockdown restrictions, we are able to reopen the Tennis Courts for restricted play.
The new guidance allows a maximum of two people per court (singles play only) but players can be from different households. The only exception to this is where a group of four players are from the same household.
Coached Sessions will be on a one to one basis only.
Contact Berin Ames, our Coach on 07775 523250 Non members welcome.
We have also introduced a Booking system for Members and Non members to enable more use of the Courts. Non members pay £10 per court per hour, paid online when booking only.
Details and rules online at. : clubspark.lta.org.uk/tattenhalltennisclub http://clubspark.lta.org.uk/tattenhalltennisclub
Any questions please let me know. tattenhalltennis@gmail.com