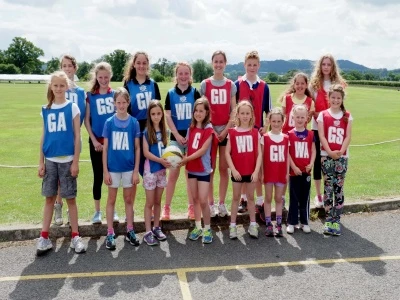 Volunteering has always been something that interests me, so two years ago I began to help coach at Tattenhall's junior netball club. Originally it was for my Bronze Duke of Edinburgh Award, but after finishing that 6 months of work, I continued helping because I find it really rewarding and enjoyable.
At the club, I usually help by leading a warm up, occasionally showing the girls a drill, as well as umpiring a match at the end of training. All of the girls seem to love playing netball and I am really happy that I get to help them improve and have fun while playing.
Since beginning to volunteer, I have learnt a lot. Week by week, I have noticed that I am starting to increase my ability to talk to people I don't know, which has really helped me because it is a skill that everyone needs. Also, my confidence when talking to large groups has definitely improved.
Volunteering at the club has also been a great way of beginning a weekend; it gets me out of bed on a Saturday, preventing me from wasting half a day lounging about in a pair of pyjamas. Also, the fact that coaching helps me be physically active seems to improve my energy levels throughout the day, so I no longer spend Saturdays feeling sluggish and tired.
When I began my Silver Duke of Edinburgh Award I started to volunteer in a Cancer Research UK store in Chester, because knew how incredible volunteering can feel. I am still helping there now, and it has shown me a range of benefits such as meeting all of the new people that I have. At the store I have made some great friends, mostly other volunteers and people who work for Cancer Research UK, and every time I help there I meet new customers who are always friendly and up for a chat.
I would recommend voluntary work to anybody with some time to spare. It has improved my ability to talk to other people as well as giving me new friends and a priceless experience of seeing how we as a society need to be more kind, generous and understanding to those around us.
Emma aged 15
Let us know about the Young Star that you know!