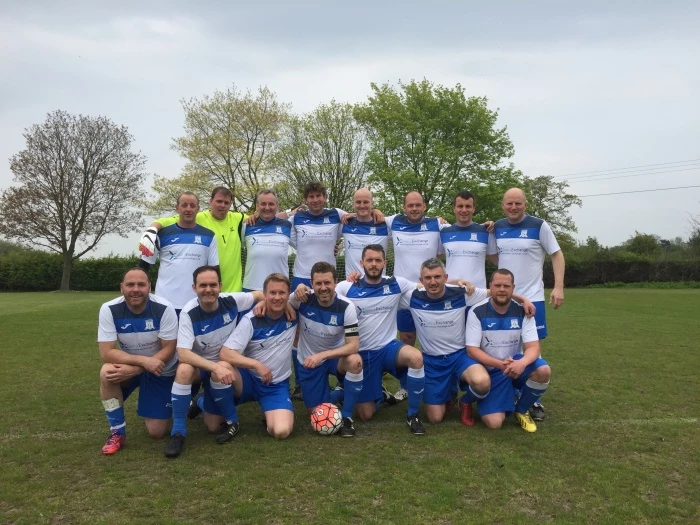 Fortress Flacca Finally Falls.
Vets 5 ½ year unbeaten home run ends.
Tattenhall Vets rollercoaster season continued on its predictably unpredictable course last night with a late-season 2 – 3 home defeat against Bunbury Vets. Unbeaten at the Flacca against veteran opposition since December 2010, the result sounded a sad counterpoint to the euphoric fanfares that followed Saturday's cup semi-final triumph. Apt it was, however, that it should be the same opposition, the masters of playing away, who metaphorically parked their car out of sight, nipped in the back door and drew the curtains on this proud record.
Forced to rotate his squad, manager Stu Underfire-Taylor, felt the lads had done enough to secure the points and keep hopes of a league and cup double alive. Although disappointed, he insisted, "that he wasn't prepared to pick out individuals for blame", "that we win and lose as a team", "but, if I was to blame anyone, which I'm not, it was all the fault of .........", before being ushered away by the Vets Director of Communications.
Attention can now turn fully to the County Cup Final at Chester FC, Bumpers Lane, Chester against Blacon Vets. The match kicks off this Saturday 14th May at 3pm, with entry £3 for adults; under 16s accompanied by an adult go free. Not surprisingly, Cup Final fever has already taken over this usually sleepy Cheshire village, with Morton's Spar offering the players a win bonus of 2 for 1 on packets of frozen veg for post-match sore muscles and Alison's Country Kitchen introducing a special Cup Final Breakfast, featuring a plate of bacon, sausage, mushrooms and fried tomatoes that can be arranged to look a little bit like Richard Morse.
It seems not even Mystic Meg or Paul the Psychic Octopus could have predicted how this fairground ride of a season would finally end, but, one thing is for sure – there's not long before we find out.
Victor French (Chairman of the "Kerplunk is a Sport" lobby group).