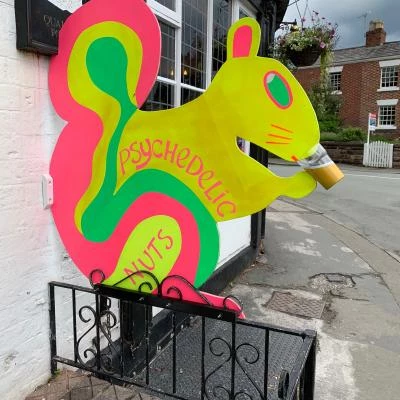 The response to the call for contributions to the Tattenhall Squirrel Trail has been amazing, with more than 50 imaginatively decorated squirrels around the village. It is wonderful to see adults and children alike, all out and about in Tattenhall, looking out for these colourful displays.
If you haven't walked the trail yet.... have lots of fun whilst squirrel searching!
How many can YOU find?
Get your programmes from shops in the village : the proceeds are going to the Air Ambulance. The Parish Council has already raised £270, just from booklets and cakes sold on the launch day.