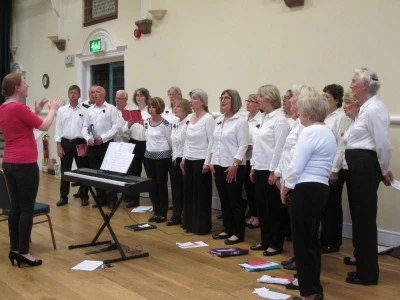 What a send off for our 'end of year' concert earlier this month! Our appreciative audience were entertained by the choir, together with our solo artists Steve Thomas and Paul Burns. No Tattenhall Singers' event is ever complete without tea and a raft of delicious home-baked cakes which were thoroughly enjoyed by all! We also drew the winner of our free draw – the lucky 'winning vocalist' will now be able to take up their prize; a free term's subscription to the Singers! We look forward to welcoming that new member this September!
If you would like to try us out (no auditions/singing/musical ability/experience necessary) let our Secretary have your details (see 'Directories'). Watch the 'Clubs and Societies' which will advise you of our first session.
All we are looking for is enthusiasm!