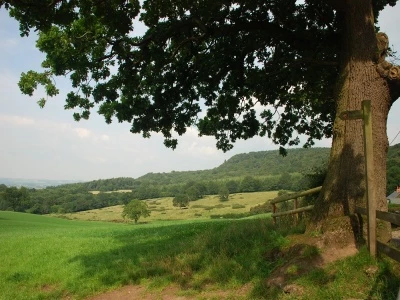 Sandstone Races 27km and 17km distances Not for the Faint hearted!
The Sandstone Trail is a long distance footpath which stretches 30 miles along the backbone of central Cheshire from the Shropshire border to the Mersey following a meandering ridge of 300 million year old Triassic sandstone that rises dramatically from the Cheshire plain which it almost splits in two.
The iconic Sandstone Races following part of this trail took place under cloudless skies on Sunday attracting 183 runners to the 27km route from Duckington to Delamere and 203 runners to the 17km race from Beeston to Delamere.
With the longer race being won in a time of 01:56:57 by Matthew Smith from South Cheshire Harriers, the Tattenhall team put in a strong performance with the leading runner, Peter Taylor, taking 2nd place overall in 02:02:01. Simon Ellis finished in 9th position overall (and 1st place in MV50 category) in a time of 02:10:04 and Rob Chambers completed the race in 02:20:43.
This fine team performance won first prize in the team competition.
Other Tattenhall Runners in the longer race were: Simon Duckett 02:23:08, Charlie Eldred 02:42:20 and David York 03:01:38.
The 17km race was won in a time of 01:08:23 by Darren Rowlands of Wrexham AC with Tattenhallers Chris Ashley 01:45:38, Matthew Crook 01:47:20, Robert Webster 01:50:28 and Grace Hart 01:53:17 completing the club contingent.
Feel exhausted just reading the article!
So why not dust your running shoes off and come down and try out on a Tuesday/Thursday evening 7pm at the Flacca you don't have to be an elite runner and we are a friendly bunch!
For further information please contact Steve at steve.hammond.t21@btinternet.com
Happy Running!