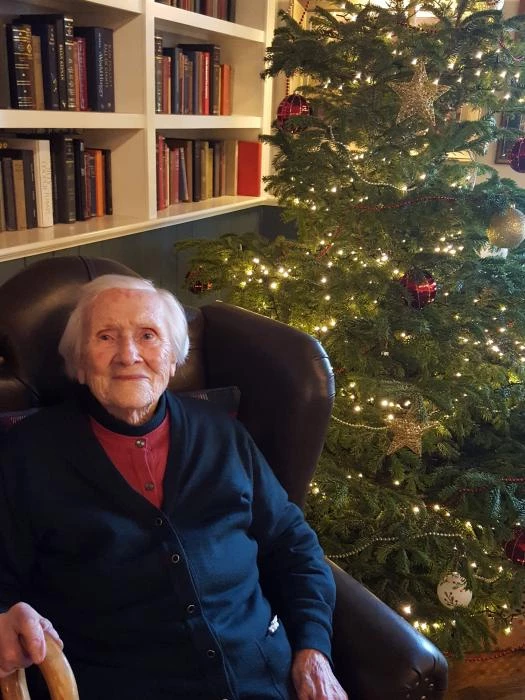 Tattenhall resident of 35+ years, Alice Ellam celebrated her 100th birthday yesterday, December 13th.
Alice was born in Handbridge, Chester. Once married to Eric, the family moved away from the area for work reasons.
When retired, Alice and her late husband, Eric, moved into Tattenhall over 35 years ago.
Alice celebrated her birthday yesterday lunchtime with her family at the Egerton Arms and then later at The Grange with friends for tea and cakes.
Happy Birthday Alice, we hope you had a great day x