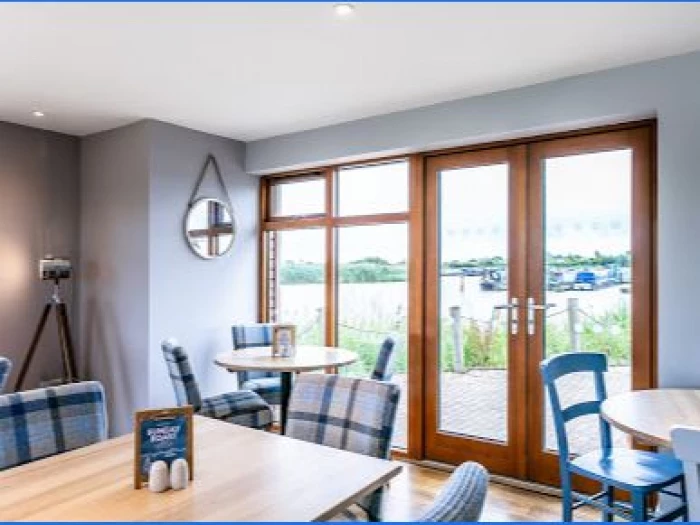 The Boathouse at Tattenhall Marina is currently recruiting
Tattenhall Marina is an idyllic leisure marina set within the beautiful Cheshire countryside overlooking Beeston and Peckforton castles.
The vacancies are for a cook as well as café and bar assistants. Flexible hours available to cover day and evening shifts
Please contact Theresa or Oliver on 01829 771742 if you are interested and would like further information or email marinamanager@tattenhallmarina.co.uk
Cook / chef Position
* Your primary role will be to plan, prepare and cook dishes for the Marina Boathouse.
Duties & responsibilities
* To prepare the kitchen and public areas where food is to be cooked, maintaining the standards of Health & Hygiene
* To improve and maintain the highest possible standards including overseeing other Kitchen staff
* To identify new ways to improve the guest experience.
* To plan menus and events, costings, ordering and receipt of goods and supplies
* To demonstrate a high level of food safety knowledge and follow recommended practices.
* To ensure the prevention of food-born hazards and ensure that food is safe for consumption.
* To maintain and record temperatures in fridges, food deliveries, cooking and reheating and cooling down.
* To maintain the Safer Food Better Business Diary daily.
* To maintain stock levels of food products at a suitable level with the object of increasing and promoting sales of the Cafe's products and goods and to assist in achieving Gross Profit Margins.
* To use appointed suppliers when ordering supplies
* To ensure the correct labelling of products in fridges and freezers.
* To ensure safety, hygiene and allergen practices are followed at all times.
* To maintain exceptional standards of cleanliness and take responsibility for the care of equipment and working areas in accordance with the standards required by Law and company procedure.
Café and Bar Staff
Job Description
We are looking for Café/Bar Assistants to work in the Boathouse Café to cover various shifts including daytime, evenings and weekends so flexibility is required. You will be expected to work a minimum of 6 hours per week.
Duties include but are not limited to:
* Assisting with the preparation and serving of food and beverages
* Maintaining excellent levels of customer service
* Cleaning the kitchen, bar and dining tables
* Maintaining food and fridge temperature records
* Ensure hygiene levels are maintained to a high standard (kitchen, café/bar area and toilets), sanitise high touch points and service areas frequently
* Greet customers, answer any queries, take customer orders
* Processing payments using an EPOS system
* Clear used cutlery and crockery when tables are vacated
* Washing dishes and utensils, polishing and wrapping cutlery
* Restock bar, compile replenishment lists
* Adhere to risk assessments and method statements
* Comply with Safer Food, Better Business guidelines
* Adhere to licensing laws when serving alcohol
* A knowledge of food safety, allergens and hygiene requirements would be advantageous but training can be provided