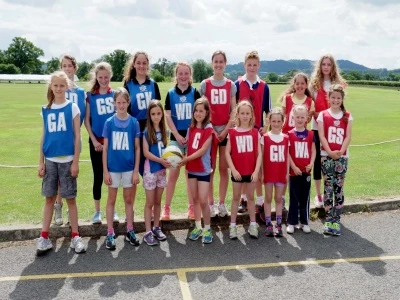 The Spring season is upon us!
Junior Netball Coaching for girls and boys aged between 7 to 14 years of age.
Saturday Mornings (Term Time) 10am-11am at Tattenhall Recreation Club.
Junior Netball is about having fun, getting fit, or even volunteering as a helper towards your Duke of Edinburgh Award. Our sessions run on Saturday mornings term time (weather permitting). We include general skills coaching before we head into an informal game, which normally results in some of the parents getting involved; playing just a little too competitively. (You know who you are ladies!!).
Players must join as a member of Tattenhall Recreation Club (£15 per annum for Primary School ages and £20 for Secondary School Children) – we can provide forms. There will also be a charge of £1 per session but the beauty of our club is that the children can just dip in and out and only pay for the sessions they attend.
To find out more, come along and join in for a morning.
As mothers we started this club to encourage our children to take some exercise so they don't just loaf around on a Saturday morning glued to a screen!!
Here are some of the girls' comments:
"I like to play netball because it's fun and I get to see some of my friends and I like the match at the end as we can see how good our skills are and we use team work!" Imogen
"It's fun and not competitive so everyone is included.
You can also play all the positions and decide which you like!" Maisie
"Play if you dare!!" Eve
"A great way to catch up with your friends and enjoy playing netball at the same time!" Ellie
Anyone interested in joining, either as a player, coach or occasional helper, should contact Anne Rouse at anne.p.rouse@btinternet.com
Or simply come down and give Netball a try !!