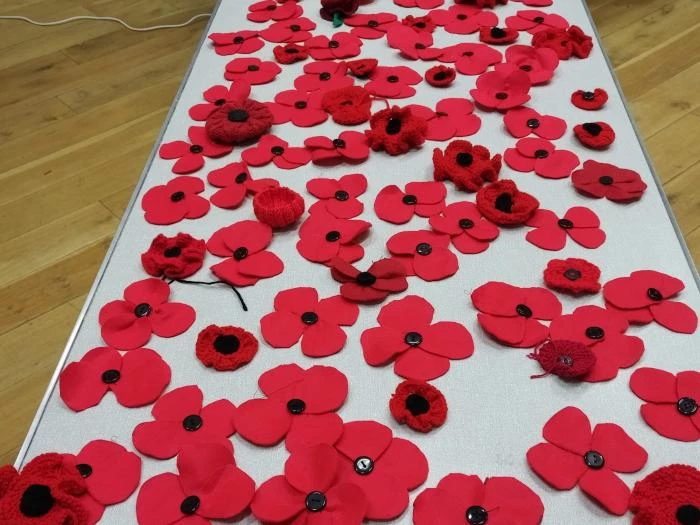 Tattenhall Guides have been very industrious creating about 80 knitted, crocheted and felt poppies to contribute to the Cascade of Poppies that will adorn the stage at the Barbour Institute over Remembrance to commemorate the Armistice
Centenary. Although many of the Guides found the knitting a little tricky some persevered whilst others turned to their sewing skills to stitch around 60 felt poppies together. Niav impressed us with her crocheting skills completing many of the poppy centres as well as some full poppies.
The Guides and Rangers will be joining the Brownies for Remembrance parade and service on Sunday 11th November.