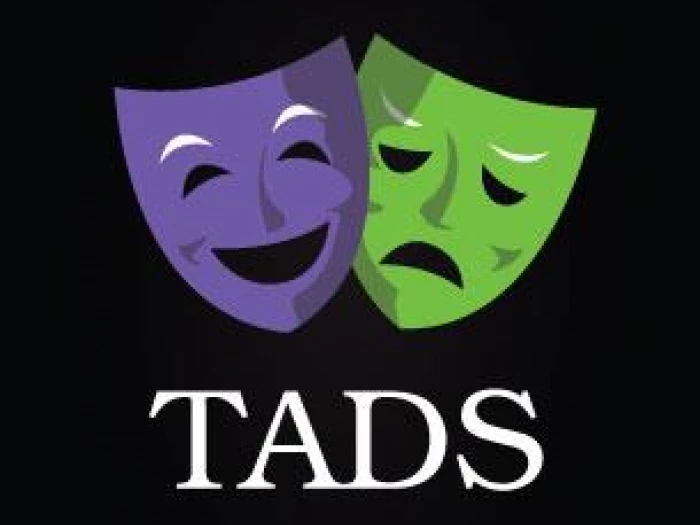 This week the TADs committee had their first meeting of 2017, with lots of exciting things on the agenda!

Play in a Day – Sunday January 29th, 10am – 4pm, lunch provided. (Parents / Carers welcome from 3pm for the performance.) This great day is open to all TADs members aged 7 – 16 and places can be booked by contacting Rob Turner (07813 978090 or email rob3693@hotmail.co.uk). Please state your name, age, any special dietary requirements and emergency contact details (name & tel. no.)
Look out for more details in with your membership renewal email – and new members are always welcome – please contact Rob to join us!
Membership renewal / applications need to be completed in order join in the Play in the Day – and the final deadline for all membership is the end of February. Subscriptions are a vital source of funds for the Society and membership entitles you to order tickets for any performances prior to general release to the public. (Single adult membership is £6, family membership -2 adults, up to 3 children- is £15.)
Ladies' Day directed by Alison Pritchard- rehearsals are well under way for our Spring production (16th, 17th, 18th March 2017).
Ladies' Day tells the story of four down on their luck factory workers, whose work, love and life are just one long hard slog. But maybe their fortunes are set to change when they find tickets to Ladies' Day at Royal Ascot the year it relocated to York. Out go the hairnets and wellies and on with the hats and lipstick! And the girls set off for a drink, flirt, and a flutter! Ladies' Day is a very funny play that highlights how people's lives can be so different and not quite what you think they are. The play is full of great humour, warmth and laughter. A must see!
Ticketing news – for the upcoming production of Ladies' Day, tickets will be available to buy online for the first time, using the social enterprise site Ticketsource. This offers 24 hour access to available tickets and the ability to choose your seat selection. Tickets for Ladies' Day will be available to TADs members from 30th Jan (see newsletter for more details) and available on general sale from TICKETSOURCE from 13th Febuary at www.ticketsource.co.uk/event/162732. Adult tickets will be £9 – including the booking / admin fee. TADS consider this production is unsuitable for under 16s.
For those of you who would like assistance and an introduction to the new online ticket service, we will be holding booking sessions in Alison's Country Kitchen (please see Tattenhall on line for dates and times) or pop into the coffee shop.
2018! The committee also started looking forward to productions for 2018 – to follow on from the eagerly anticipated panto. We are committed to 'Bringing a night of theatre to your village' and welcome all new members. The skills and enthusiasm of everyone who wants to contribute are welcomed! We are always on the look-out for new volunteers – directors, actors, chorus, lighting, sound, props, set build, painting - there is something for everyone!
Remember – there are lots of ways to keep up with TADs news –
http://www.tattenhallamdram.co.uk/
TADs facebook
And, of course, keep checking on tattenhall.org