TADs Go from Strength to Strength in 2017!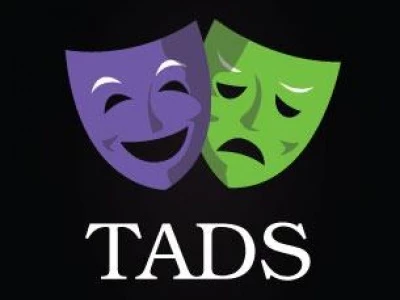 Following our fantastic '20 Sparkling Years' celebrations in June, the TADs Committee met recently to plan a very exciting 2017! Each year we think that things cannot get any bigger or better, and then each year they do...
With a membership of over 150 individuals (including entire families) and an army of volunteers, TADs continues to be one of the healthiest (and certainly the most fun!) societies in Tattenhall. And let's not forget the 700 plus guests who came from Tattenhall and further afield to see the fruits of our labours. In January, our pantomime Beauty and the Beast, was so popular that we had to put on an extra performance (3 in one day – that was an experience!) and our evenings of reflection, laughter and tears – by Royal Approval – to celebrate our 20 years were a sparkling success.
So, what does 2017 have in store?

On the 29th of January there will be a "Play in a Day" workshop for all young TADs members (7-16 year olds), culminating in a performance before parents and friends. This will be open to existing and new members but will need to be booked – more details before Christmas.
In early Spring we will be presenting a play that is guaranteed to make you laugh and cry, directed by TADs Chair Alison Pritchard. Performances will be on the 16th, 17th and 18th of March.
Late September will bring another fabulous performance – due to huge popular demand, TADs welcome back Les, Judd, Ralph and Lucky Eric, otherwise known as the Bouncers. 28th, 29th and 30th September 2017 – more dates for your diary (in pen).
Then on to panto auditions, which will be held late September, ready for the welcome return of the infamous Tattenhall panto. All singing, all dancing, all glittering, all that is missing is a zip-wire! Performance dates will be 25th, 26th and 27th January 2018.
With a team of literally hundreds, everybody can get involved. Whether it's on the stage or backstage, helping out on the night or getting involved in the planning and preparation, there is something you can do to help! TADs is a community within a community and the only essential requirement is enthusiasm!
Subsciption emails will be coming out to existing members soon, new members are always welcome.
We will be advertising new ways to keep in touch with all that is going on soon – in the meantime call in to see Alison at the Country Kitchen if you have any questions.
And of course, keep checking tattenhall.org.