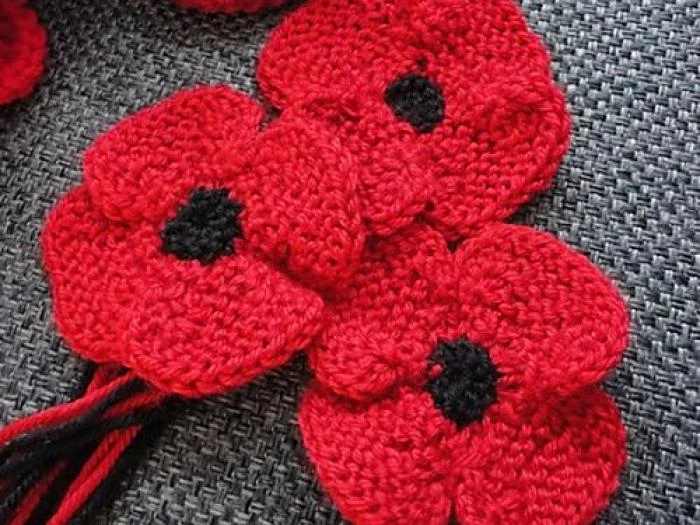 Our intention to create a poppy installation to mark the Centenary Anniversary of the Armistice continues to gather momentum.
We bring you yet another poppy story this morning.
This time, we turn our attention to Sylvia Grant - an amazing lady.
Sylvia started knitting poppies back in February and she has so far knitted a total of nearly 400!!
Each individual poppy, which includes making a black centre, takes Sylvia approximately half an hour to make!
She is doing this in memory of her partner, Colin McDonald, who was in the Seaforth Highlanders.
She plans to produce 500
Fantastic news Sylvia – keep the poppy stories coming in.
For those of you who have yet to get knitting, crocheting, felting, crafting ..... we ask that all poppies are red with a black centre BUT they can be made in different mediums and in different sizes -- our preference is that each poppy is as large as an adult 'fist'. They also each require a tail of thread or wool at the back for attachment (yes, we have a plan).
They can be delivered to any WI member or to our President, Sue Gamble at 14 Barnfield, off Covert Rise, 01829 772659
Sue has patterns for knitting or crocheting that can be sent by email or collected from her.