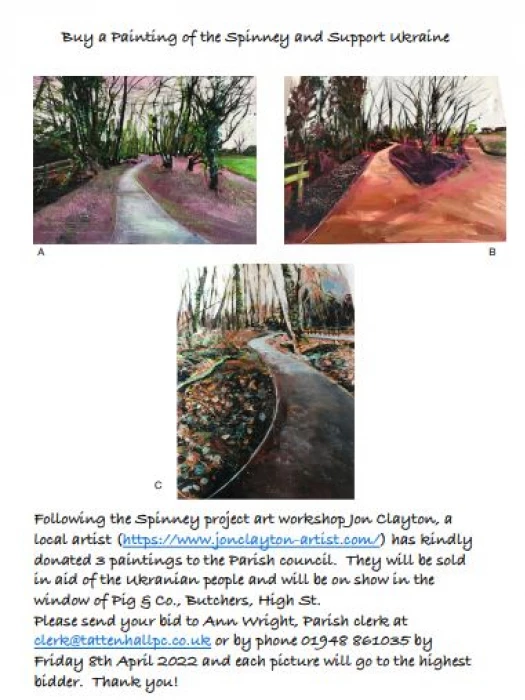 The Paintings will be on show in the window of the butcher's shop in the High Street
Following the Spinney project art workshop Jon Clayton, a local artist has kindly donated 3 paintings to the Parish council. They will be sold in aid of the Ukrainian people and will be on show in the window of Gerry's, Butchers, High St.
Please send your bid to Ann Wright, Parish clerk at clerk@tattenhallpc.co.uk or by phone 01948 861035 by Friday 8th April 2022 and each picture will go to the highest bidder. Thank you!
When you place your bid can you confirm which painting you are bidding for.
WeLoveTattenhall!