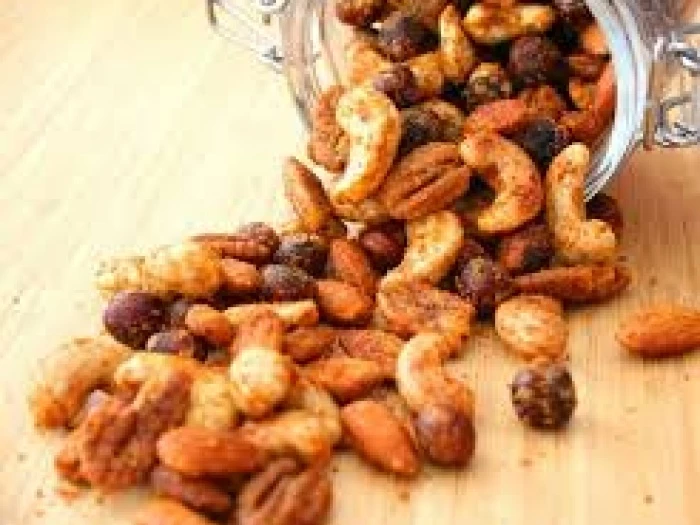 Spiced Nuts!
These nuts will really get your Christmas party nibbling!
Ingredients
350g mixed whole, unsalted nuts such as cashews, peanuts, walnuts, almonds, pecans)
2 and a half tablespoons icing sugar
1 teaspoon salt, to taste
1 teaspoon cayenne pepper, to taste
Fresh ground black pepper
1 tablespoon water

Method
Pre-heat oven to 140degreesC/ Gas 1.
Heat a large heavy-based frying pan over a medium heat.
Mix nuts, icing sugar, cayenne pepper, salt and pepper in a large bowl.
Tip seasoned nuts into the hot pan.
Add water to help the sugar caramelise.
Cook for 3 – 5 minutes, stirring constantly, until the nuts start to release their oils and take on some colour.
Tip the nuts onto a baking sheet, lined with greasproof paper and place into the oven for 30 – 40 minutes.
Leave to nuts to cool completely. Store in an airtight container and use within a month.
(In our house, unless they are well hidden, the nuts are devoured within a day!)
Thanks to Gordon Ramsey for the recipe. Tried and tested by the Webteam.