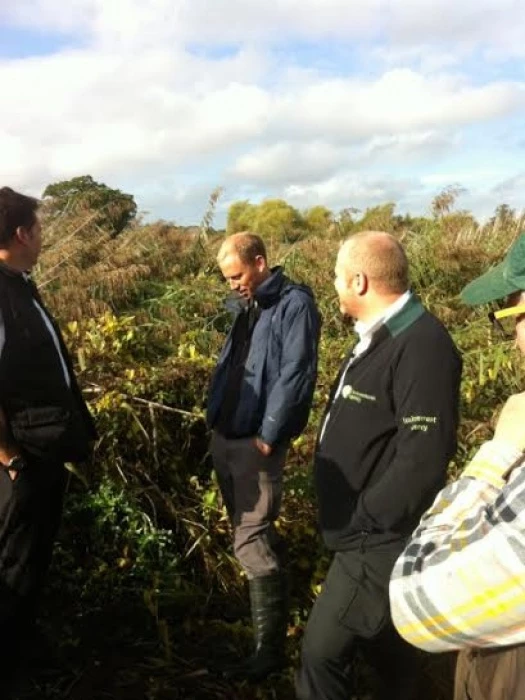 You may have noticed that work has started on 'slowing the flow' of the Mill Brook.
The Environment Agency will be:
* re-profiling the banks of the Brook
* creating two large flood storage areas
* damming the original line of the Brook
Working with Tattenhall Wildlife Group and the Bolesworth Estate, the Environment Agency will deliver a scheme which will significantly reduce flood risk in the heart of the village.
Additionally, the water quality of the Mill Brook will improve and the flood storage areas will eventually become reed beds, providing additional habitat for wintering birds such as snipe.
Members of the Environment Agency are shown to the right, on site at the Mill Brook.