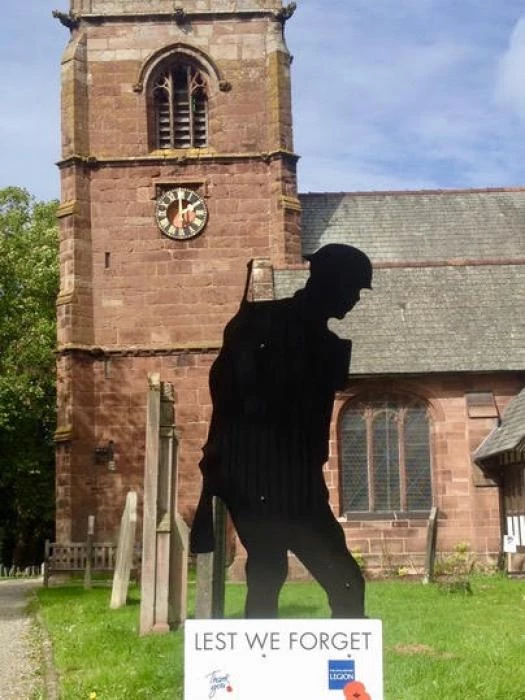 The 'Silent Soldier' project has captured the imagination of the nation.
Near life-size silhouettes of First World War 'Tommies' will be installed on buildings, in gardens, in fields, in churchyards and elsewhere, in remembrance of those in the armed forces who came home 'silently' from the War, as well as those who never made it home at all.
And now, we have the first of our 'Tommies' right here in Tattenhall.
Our image shows our 'Silent Soldier' located within the Churchyard of St Alban's Church – his head bowed in contemplation.
Another 'Tommy' will appear in the village as we approach the Centenary Armistice Weekend.
('Tommies' is a reference to a regular soldier and the term also appears in the works of Rudyard Kipling – whilst the term was used in The Great War, it is recognised that it predates the period 1914-1918)
Keep watching Tattenhall Online as we publish more details of our upcoming Armistice Centenary events (click on image to enlarge).