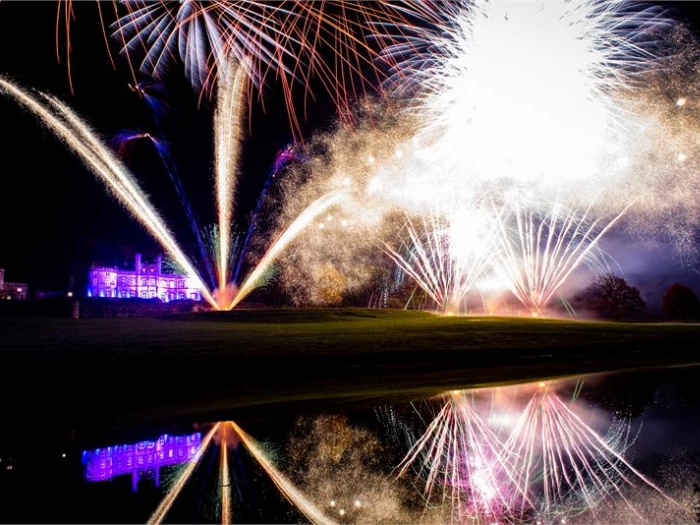 Thanks from Bolesworth and a request to submit feedback
- AND -
GET YOUR SKATES ON FOR CHRISTMAS AT BOLESWORTH 2023
After thousands of visitors flocked to the winter wonderland sited in the heart of Cheshire in 2022, the team behind Christmas at Bolesworth has added a host of extra dates to give festive revellers even more opportunities to celebrate the season in style next year.
Nina Barbour, managing director of Bolesworth said;
"We can't thank the huge numbers of Christmas visitors enough for making our event so special during December. Plans are already being made for 2023 that will include a central feature with a real ice skating-rink, plus many more exciting new zones. We're also extending the event to run until New Year's Eve too, where there'll be incredible fireworks, 200 minutes before the strike of midnight. Allowing families and friends to welcome in the New Year in style.
The most wonderful time of the year is set to be even more magical in 2023 as Christmas at Bolesworth returns bigger and brighter than ever before. The event, located eight miles south of Chester, will be open on select days from November the 24th 2023 all the way through to New Year's Eve.
Tickets for Christmas at Bolesworth 2023 will go on-sale soon! In the meantime, we invite people to complete our special Christmas 2022 survey, to help us understand more about what they loved about the event and the bits we can improve.
By completing the survey they'll get access to aspecial 10% discount on general admission ticketswhen they go on-sale. What's more, admission to Santa's Grotto will be free of charge for all general admission bookings made before the 30th of April 2023."
To complete the survey, click here.
2023 will again see the return of the venue's spectacular, dazzling lights trail and other favourites like Santa's Grotto but, following huge demand, a real ice-skating rink will be added as a new centrepiece attraction.
There'll also be a stunning family-friendly New Year's Eve firework display, allowing younger visitors to 'see-in' 2024 with mum and dad at around 8pm on December the 31st.
For more information and to register for event media accreditation, contact Jenni Foulkes, Bolesworth PR manager on 07771 767712, or email jenni.foulkes@bolesworth.com
WeLoveTattenhall