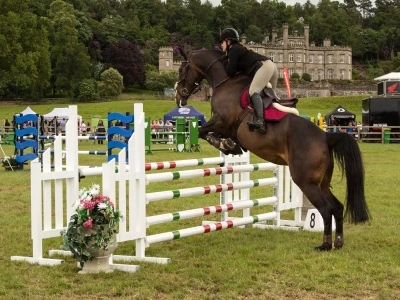 Thank You from the Bolesworth team!
After five days of unforgettable competition, family fun, shopping, live music and entertainment, the 2023 Bolesworth International is in the history books!
More than 17,000 people joined us from June 14 -- 18 for Cheshire's unmissable event of the summer and experienced everything from world-class showjumping to unbelievable musical performances, more than 100 places to eat, drink and shop, the EV and hybrid driving zone, action sports, wildlife encounters and much more.
Nina Barbour, Managing Director of Bolesworth said: "I wanted to say thank you to each and every person who visited the all-new Bolesworth International. It was a genuine delight to see so many smiling faces enjoying themselves in the summer sun each day.
"I also want to thank our amazing partners,sponsors and exhibitors; without their amazing support we wouldn't be able to put on this special event.
"Finally to our competitors and their teams. Our love of horses and showjumping is central to the Bolesworth International and we thank them for five days of world-class sport that lives long in the memory.
"We can't wait to do it all again next year!"
WeLoveTattenhall