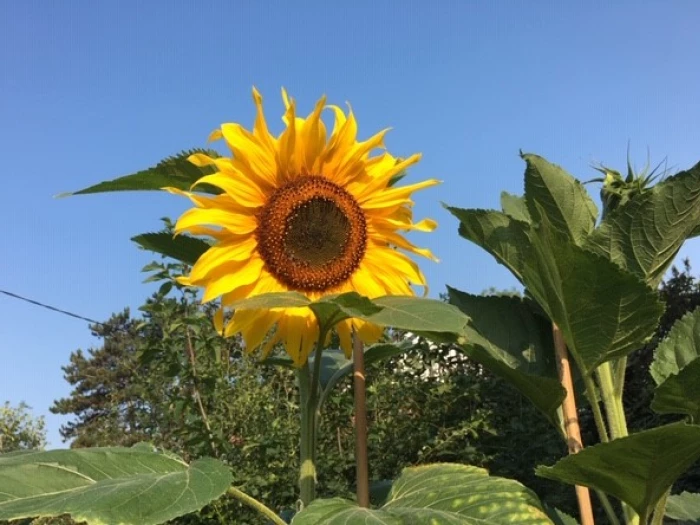 In response to the request for more 'News Items', a Tattenhall resident has shared this image of her 'Russian Giant'.
Lockdown has energised so many individuals into enjoying the great outdoors, that she (like others) sent off for a number of seed packs, including Sunflower seeds; a first attempt on her part!
One such seed pack was the 'Russian Giant' variety which seemingly can grow to a height of 9-12ft.
This particular 'beauty' burst into flower this week and measured 6ft 11ins with its brilliant yellow petals surrounding a dark chocolate disc.
Already, the bees and other pollinators have been having a field day!