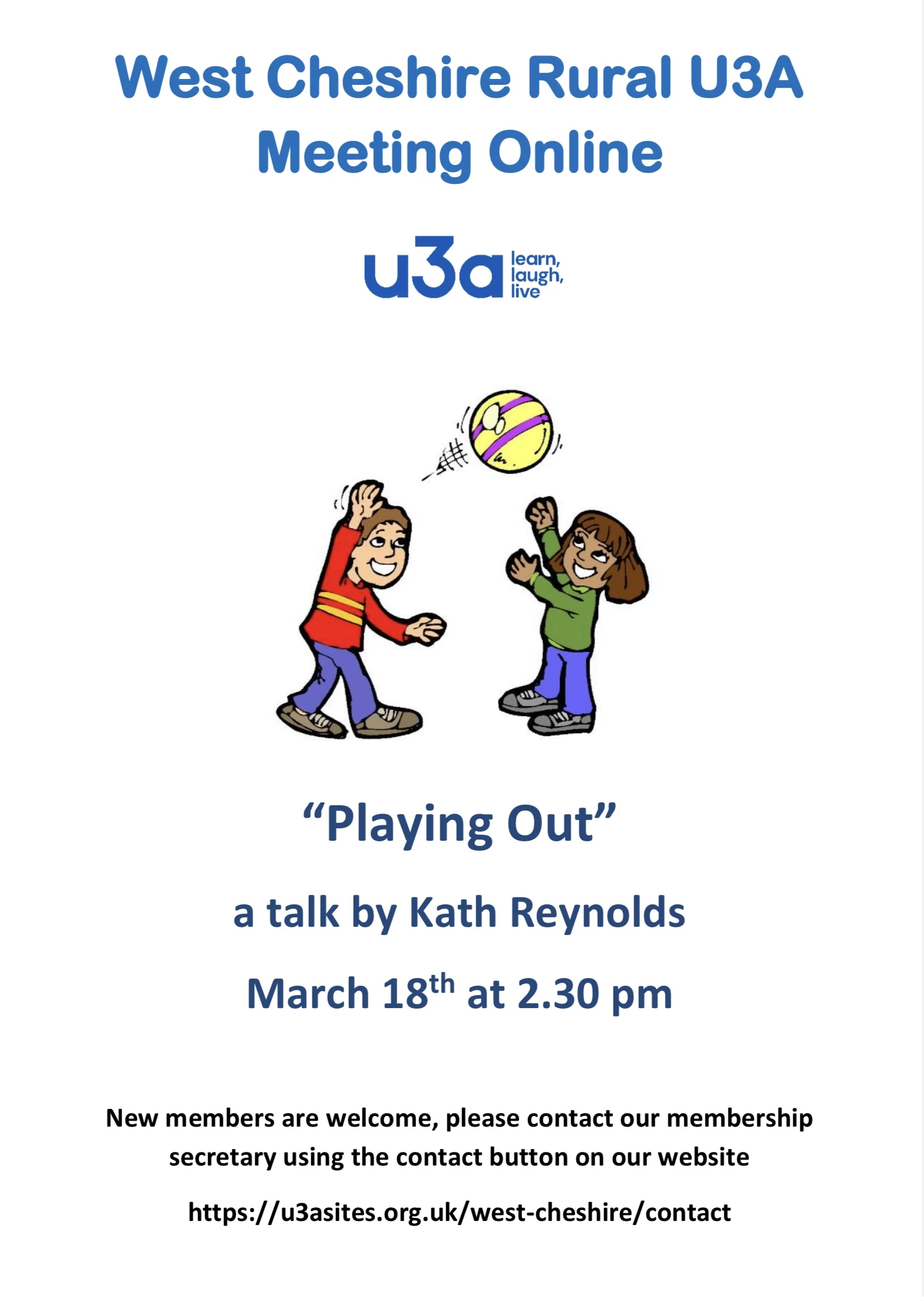 The next meeting of the West Cheshire Rural U3A on the 18th March will include a talk by Kath Reynolds.
If you would like to become a member, please contact our membership secretary using the information on our website by CLICKING HERE.

West Cheshire Rural u3a is now on Facebook, please visit our page to find out what's going on and give us a "like" to keep updated with our activities by CLICKING HERE.