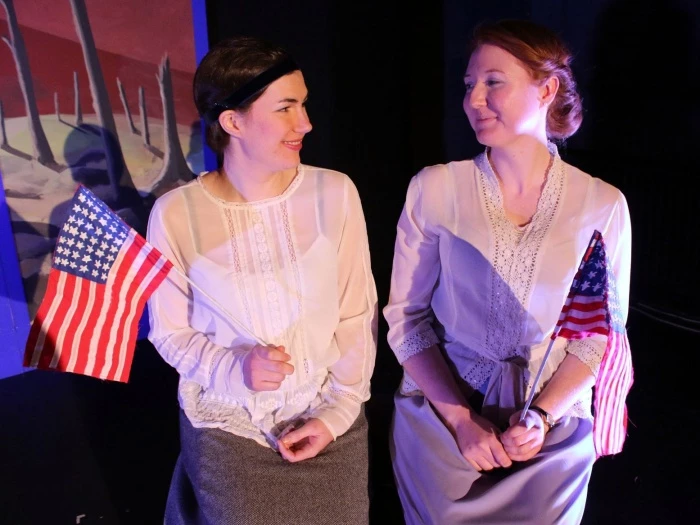 Cheshire Rural Touring Arts kicked off their new season with 'Dorothy's War' which was performed by 'The Harmonettes' to a capacity audience at the Barbour Institute on Sunday evening.
Inspired by the extraordinary memoir of heroine 'Sapper Dorothy', this forgotten story of The Great War was particularly poignant with Remembrance Sunday just ahead of us.
The performance focused on a 1919 village 'Pageant for Peace' (perfectly suited to our quintessentially English village hall), led by the enthusiastic lady of the manor Esme Walter (Georgina Locke). Less keen on the idea of the Pageant was schoolteacher Annie Miller (Jessica Samuel) whose beau 'Joe' was missing in action. Into the mix, an unexpected visitor turned up in the form of journalist Dorothy Lawrence (Andrea Edwards), who, disguised as a soldier, saw action on the Western Front and forged an unlikely and unlucky relationship with the young Joe.
Against a backdrop of conflict and with some very amusing audience participation, 'Dorothy's War' was performed with detailed historical accuracy by this wonderfully talented trio. Without doubt this is 'A must see show'!
Particular credit to the team who 'dressed' the Barbour Institute in 'nostalgic style' and in baking the quite delicious 'World War I 1916 Trench Cake' which was individually wrapped (complete with recipe) and served during the interval.