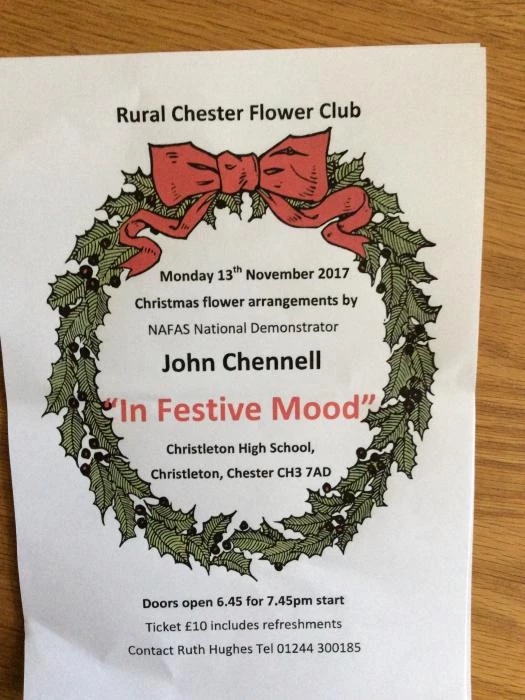 One of our readers has kindly sent information from the Rural Chester Flower Club and which might be of interest to Tattenhallers.
We attach the poster which gives details of this event to be held on Monday 13 November 2017 at Christleton High School.
Doors open at 6.45pm for a 7.45pm start.
The theme is 'Festive Flower Arrangements'.
Our reader has asked us to include her telephone number should you require any further information -
01829 770463.