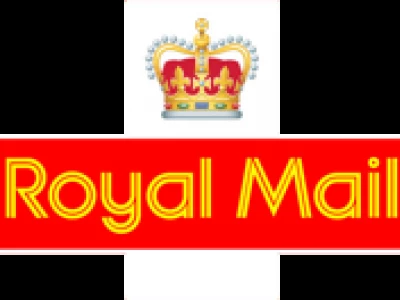 "Open and delivering for the country
Royal Mail remains open for business. The postal service is a key part of the UK's infrastructure. The delivery of parcels and letters is a way of keeping the country together, businesses operating, and helping many people who may not have the option to leave their homes. We continue to work hard to collect, process and deliver as much mail and parcels as possible in difficult circumstances.
We will continue providing the best delivery service for you and protect the health of our people, and our customers. We have provided guidance to our people to help prevent the spread of any infection. We are doing so in line with preventative guidance from Public Health Authority. We have also made a series of adjustments to our parcel handling procedures. We are keeping our ways of working under continuous review.
We thank you for your patience. We are working hard to deliver the UK's mail in unprecedented times.
Changes to service
We are seeking to deliver as comprehensive a service as possible at all times
We are committed to ensuring we deliver for the country. Our colleagues are keeping the mail moving – delivering letters and parcels across the UK, including to those who find it difficult to leave their homes.
Throughout this crisis, we will continue to deliver the most comprehensive service we can to all our customers. However, as cases of coronavirus increase across the UK we, along with other organisations, are experiencing growing levels of employee absence due to illness and self-isolation.
Absence rates are currently double what we normally expect at this time of year. To manage these severe absence levels – which are growing – we are implementing a range of mitigations. These include suspending the 1pm time guarantee on Special Delivery and deploying non-operational managers in Delivery. We are working closely with approximately 11,000 Post Offices that remain open to provide another avenue – where appropriate – for you to access essential mail services.
Despite our best endeavours, it is likely that some areas of the country will experience a reduction in service levels due to coronavirus-related absences at their local mail centre or delivery office.
We will continue to actively monitor this rapidly evolving crisis. We will keep talking to you. And, we will continue to focus on the delivery of our two priorities: i) safeguarding the health and wellbeing of our people and the communities we serve; and ii) delivering as comprehensive a service as possible at all times.
Thank you for your support and patience.
Signing for and receiving items
In order to protect both our people and customers as much as possible, we are minimising contact during delivery. We will not be handing over our hand-held devices to customers to capture signatures but instead log the name of the person accepting the item. Additionally, for all customers where we need to deliver any item that won't fit through your letterbox, we will place your item at your door. Having knocked on your door, we will then step aside to a safe distance while you retrieve your item. This will ensure your item is delivered securely rather than being left outside.
More information about this change can be found in the Domestic section below or on product pages.
Special Delivery Guaranteed by 1pm
For items posted from Thursday 19 March 2020 onwards, we'll no longer guarantee deliveries by 1pm the next working day. We'll still prioritise Special Delivery parcels and letters and will aim to deliver by 1pm or before the end of day. Resource implications of the latest coronavirus advice means we may not be able to meet the customer promise of guaranteed next day delivery in all locations at all times.
Our Special Delivery Guaranteed by 9am service remains unchanged; we still guarantee to deliver by 9am.
Delivering to care homes
The Government has introduced measures to protect our most vulnerable groups, including those in residential care. These include limiting all but essential access to care homes for external contractors.
We recognise that post is important to the elderly, particularly those away from their friends and families in care homes. Therefore, to support the effort to keep the mail moving but prevent the spread of Coronavirus, we are making arrangements to deliver to a central point (e.g. reception) rather than individual addresses within care homes from 19th March. These changes will help to ensure the health, safety and wellbeing of our people and the vulnerable in society."

The above is the current position from Royal Mail (22:00 hrs 25/03/2020).
Please CLICK HERE for the latest update.
Thank you to Hadyn Johnson for this information.