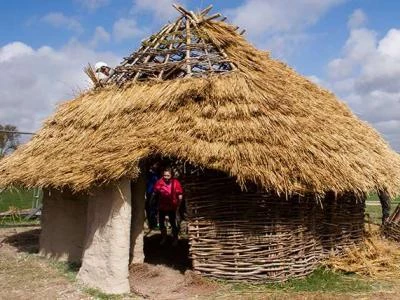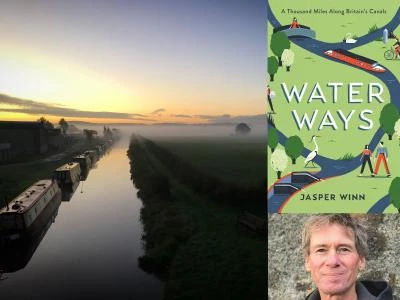 This coming week, the Sandstone Ridge Festival takes steps back into the past.
On Thursday at 11.00am, in Peckforton Village Hall, Carolyn Hicks of English Heritage, will talk about the exciting 'roundhouse' project which is taking place at Beeston Castle. People have lived and worked at Beeston for more than 4000 years and the present mediaeval castle ruins are built on much earlier Iron Age earthworks. Our Bronze Age ancestors lived in circular roundhouses and English Heritage are now reconstructing such a house using the materials and techniques which would have been used 3000 years ago. The talk is sure to provide a fascinating glimpse into the world in which our ancestors lived.
Then at 2.30 pm on Thursday afternoon in the Lockgate Café at Beeston, the writer and 'slow adventurer', Jasper Winn, will talk about the year he spent exploring Britain's waterways on foot and by bike, in a kayak and on narrow boats. Jasper is the author of 'Water Ways' and his talk will cover the history, the engineering, the customs and the wildlife of our waterways as well as the challenges they are facing in the 21st century.
For more details, visit the festival website by CLICKING HERE. Alternatively pick up a leaflet and buy tickets from Tattenhall Post Office.