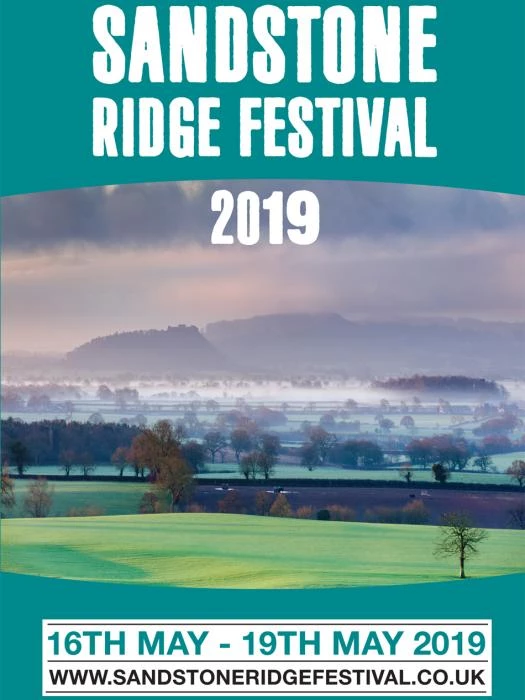 The Sandstone Ridge Festival is now only days away and it is bigger and better than ever. Spread over six villages over four days, the festival of art. music, literature, garden tours and history has become a firm favourite in this part of Cheshire; it runs this year from next Thursday,16th until Sunday 19th May.
Appearances by internationally known writers, Jimmy McGovern and Jasper Winn, among others, and prominent writers at the Oldie Magazine Lunch at Cholmondeley Castle on Friday lunchtime will ensure interesting and lively entertainment, as will a talk by Liverpool Locations about their involvement with films and TV programmes from Harry Potter to Peaky Blinders – in Malpas.
There's a chance for everyone to join in with the massed choirs for Songs of Summer at Bunbury Church next Thursday evening and the art exhibition will be at the Cheshire Art Hub in Burwardsley again where we can enjoy over twenty Cheshire artists displayed in this beautiful setting. Folk band, Merry Hell, will be giving their multi award winning show at the Barbour Institute in Tattenhall on Friday and local band, Brass Monkeys will be performing the following night in Malpas.
On the final Sunday evening four professional opera singers from London will be presenting 'A Beginners Guide to Opera' in St Alban's Church with the help of pupils from the Park School.
There are many talks and demonstrations on canals, gardening, writing, and horses in and around the villages in twelve different venues.
For more details, visit the festival website by CLICKING HERE. Alternatively pick up a leaflet and buy tickets from Tattenhall Post Office.