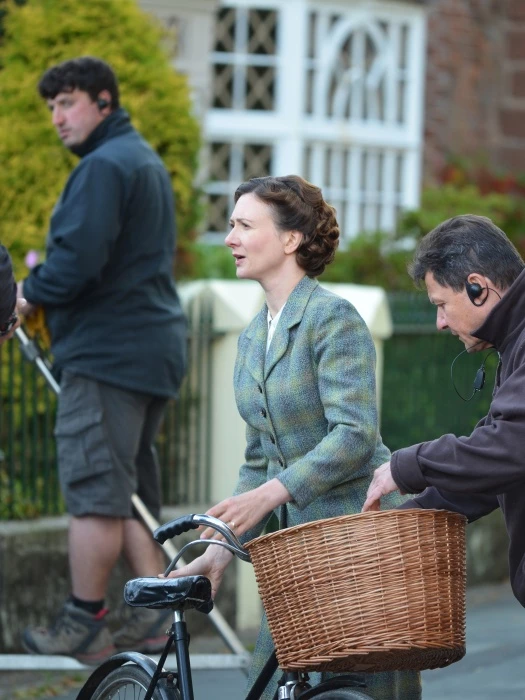 Less than 1 week to go and the ITV Sunday-night drama 'Home Fires' returns to our screens on 3 April at 9.00pm.
We have lots of images of the filming that took place both within the Barbour Institute and on Church Bank.
You will recall, however, that we were embargoed until nearer to the transmission dates and we have been true to our word.
That said, we include 1 image to whet your appetite – our thanks to Keith Titchener for this particular photograph which was taken during last summer's filming schedule right here in Tattenhall.
So, 'Downton' is over on Sunday evenings but 'Home Fires' will now occupy that very spot!!
We will keep you posted in the coming days but in the meantime we hope that you enjoy this scene taken during filming on Church Bank.