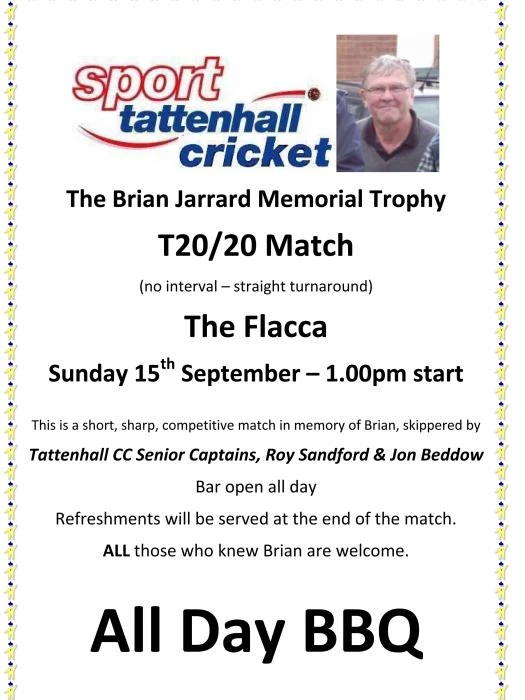 This Sunday, Tattenhall Cricket Club and Sport Tattenhall will pay a special tribute to Brian Jarrard, who died at the end of May, in the form of a 20/20 cricket match at The Flacca for the 'Brian Jarrard Memorial Trophy'.
Starting at 1.00pm the two teams will be captained by Tattenhall CC's senior captains, Roy Sandford and Jon Beddow. The Bar will be open and refreshments served at the end of the match.
Over a period of almost forty years, Brian was most at home in Tattenhall and one of its most loyal servants. He is greatly missed not just by members of Tattenhall Cricket Club but by the wider family of Sport Tattenhall, and all those Tattenhallers who walk and admire the beautiful grounds at the Flacca which are Brian's legacy and a testament to his very many years of dedicated service.
Do come along and remember Brian.
CLICK ON IMAGE TO ENLARGE