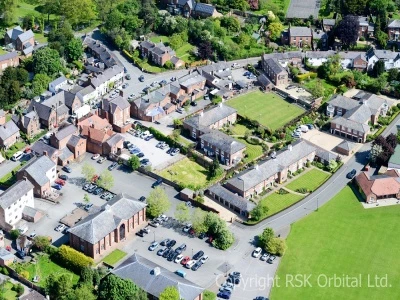 Carol Weaver was awarded an MBE in the most recent Queen's Birthday Honours list.... and Graham Spencer received the British Empire Medal (BEM) in January.
Both awards are for service to the community but do you know the difference between the two?
The MBE is awarded for a significant achievement or outstanding service to the community over an extended period of time – in Carol's case, working tirelessly on behalf of others for over 25 years.
In comparison, the BEM, which was re-introduced in 2012, is recognition for sustained, local contribution or innovative, high-impact work over a shorter duration – for Graham, this was delivery of the Tattenhall Neighbourhood Plan.
When asked to comment on their recognition, they said:
""We feel very honoured to have been given these awards and accept them on behalf of all the groups we work with, especially the community of Tattenhall that has supported a variety of village projects. We would also like to say a huge thank you to all those people who have written, emailed and phoned since the awards were announced. They have said lovely things and we have been very touched by them.""