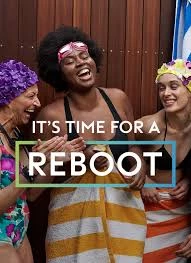 Just a note to support you if you are struggling to make any New Year resolutions.
Boots has launched a new digital wellness quiz on its ecommerce site in a bid to "help millions of people become healthier and happier."
In partnership with Public Health England (PHE) Boots have launched the "Reboot Quiz", a questionnaire which will help customers understand their personal health needs.
After answering questions about their diet, how much they drink, smoke and exercise and about their daily stress levels, they will then receive personalised product and lifestyle recommendations.
This marks the first initiative in a three-year partnership between Boots and PHE, which says that over half of all adults in the UK are at increased risk of chronic disease due to their waist circumferences.
Some Statistics:
Over half of adults in England are at increased risk of chronic disease due to their waist circumference and BMI
1 in 3 adults are classified as being physically inactive
28% of adults have high blood pressure
18% of men and 15% of women are smokers
CLICK HERE to take the Reboot Quiz.
The Reboot Quiz is for over 18s only and is only designed to point you in the right direction. It's not a medical assessment -- if you're worried about your health you should speak to a health professional.