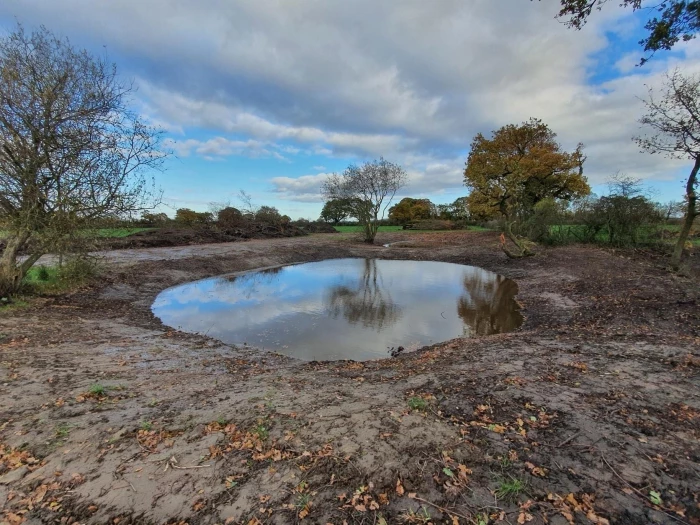 Farmers and landowners are being invited to join the many others who have applied for funding to create new pond habitats on their land, providing homes for great crested newts and other wildlife.
Ponds are created or restored in areas known to be most suitable for this yellow-bellied amphibian to thrive. The ponds will be monitored and looked after for at least 25 years – all funded by developers.
Natural England and Cheshire West and Chester are now seeking further landowners interested in creating or restoring ponds and habitats on their land.
CLICK HERE for more information.