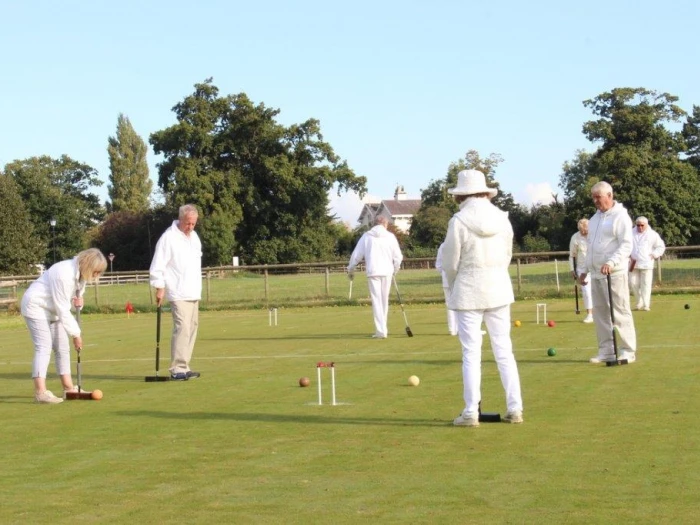 Sport & Leisure Tattenhall 
Snowdonia Cup: an impressive Start by Tattenhall Croquet Club!
Tattenhall Croquet Club has had an impressive start to its matches in the North Wales and Chester Tournament. The Tournament includes both Association and Golf Croquet teams, and ends with the winning club receiving the Snowdonia Cup.
We played our first match of the year against Craig y Don(Llandudno), at home, playing Short Lawn Association. The team of three players, David Boyd, John Wilson and Nigel Worthington, had a very tight game againstCraig Y Don, but came out victors in the end with a score of 5.4.
This week it was the turn of the Golf Team. Nigel Worthington, Rick Davis, and Alan andMarjory Checkley travelled to Llanfairfechan, where they received a warm welcome and enjoyed a fine and sunny day at this very lovely Croquet Club.
The fixture itself was approached with some trepidation, as we found we were giving shots to the opposition in every match, and to say the lawns were tricky is an understatement – surely local knowledge was going to be a factor!
As it turned out, and despite some close matches, we had a comfortable win of 12-4. We won 11, drew 2 and lost 3. Great results and a great start for Tattenhall!
For further information about Tattenhall Croquet Club please click on www.sporttattenhall.co.uk.