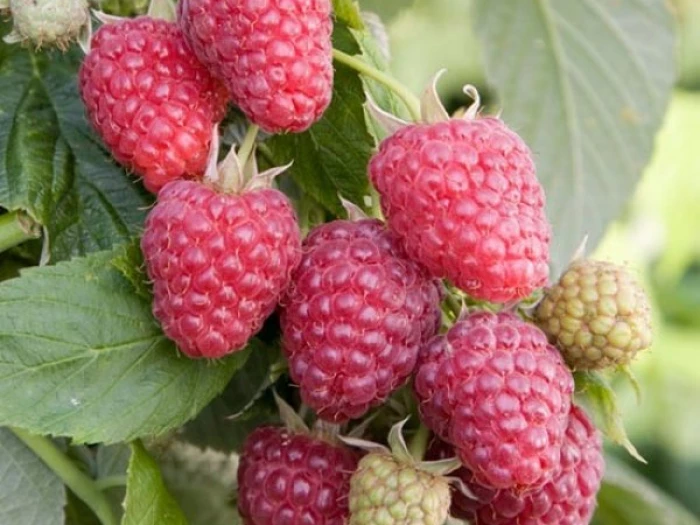 A Tattenhall Resident Writes:
Last year I planted a short row of six raspberry canes, variety "Joan J", designed to fruit in late Summer/ Autumn. Surprisingly they produced a decent first-year crop that I successfully protected from birds with bird-scaring tape stretched above the canes.
This year I toyed with the idea of erecting a proper anti-bird cage but instead I thought I would rely on the tape again. In the event, the raspberries started fruiting rather early in July before I had installed the tape. Miraculous to report the birds showed no interest whatsoever and we enjoyed a bumper crop right through to Mid-October with no protection yet no bird damage at all.
Conversely, at the start of the period, birds had shown a great taste for the nearby strawberries to the extent that I had to build a fully protective netting cage.
What's going on?
A number of theories have been offered to me:
* Raspberry season coincided with wild blackberry season, preferred by birds. However the raspberries continued untouched after the blackberries were finished.
* Does Joan J variety have some strange characteristic anathema to birds? If this is so, nurseries selling this variety make no mention of it. However some gardening blogs refer to the phenomenon in individual cases.
* These raspberries have canes on which it is difficult to perch, which birds may find unsettling. Possible.
* Have birds avoided our garden for some reason? Palpably untrue; this has been a great year for a wide variety of birds who are now tucking in to ornamental berries with relish
The interesting thing will be whether the case will repeat itself next year. I will give it a try but be ready to step in if the birds have a change of heart.
Image courtesy Pomona Fruits, Garden Fruit Specialists